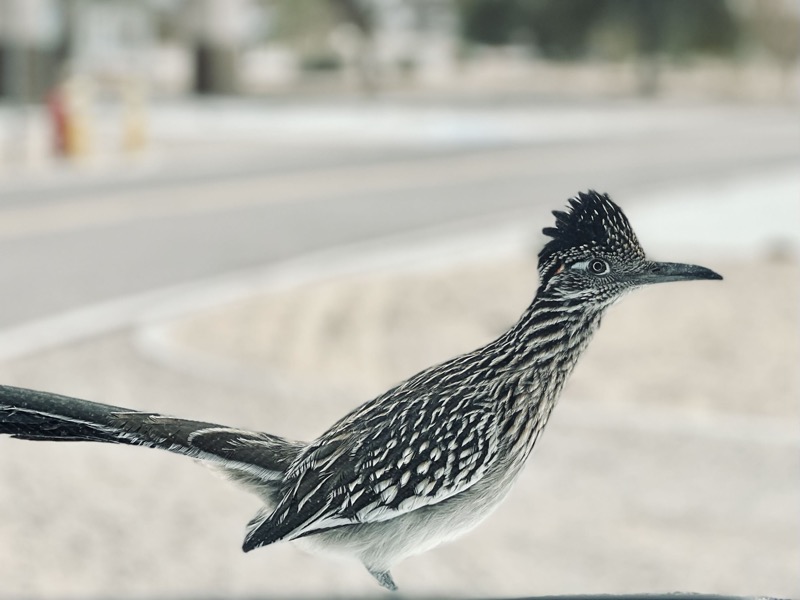 Greater roadrunner on our dash
We are having fun slowly exploring Valley of Fire State Park. I'll have more to report on the trip tomorrow, but for now I leave you photos I took of some critter encounters.
Above is a greater roadrunner that kept greeting us at Big Bend of the Colorado last week. He was friendly but aggressive. This shot was taken while he stood on the outside dash of our van. We correctly concluded (based on observation) that this often gets him snacks from campers. Not from us.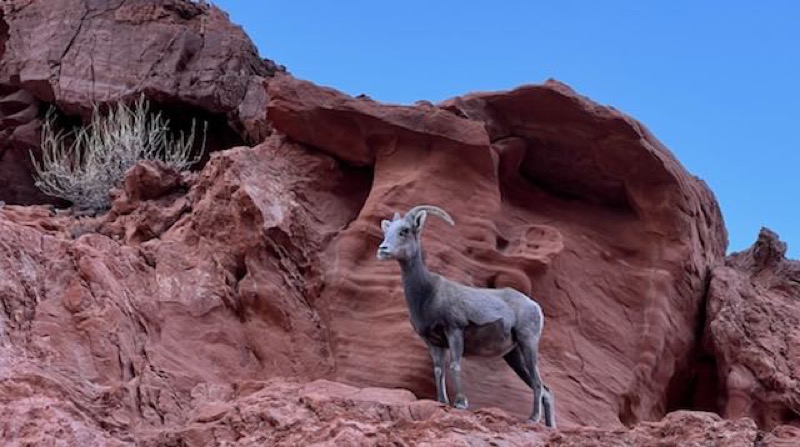 Bighorn sheep on the rocks
We were up and out of our site at sunrise this morning for some early morning hiking. The bighorn sheep were everywhere! We first saw them near our campsite, then as we returned from our hike they were hanging out in the hills near our road. That's where I took this shot.