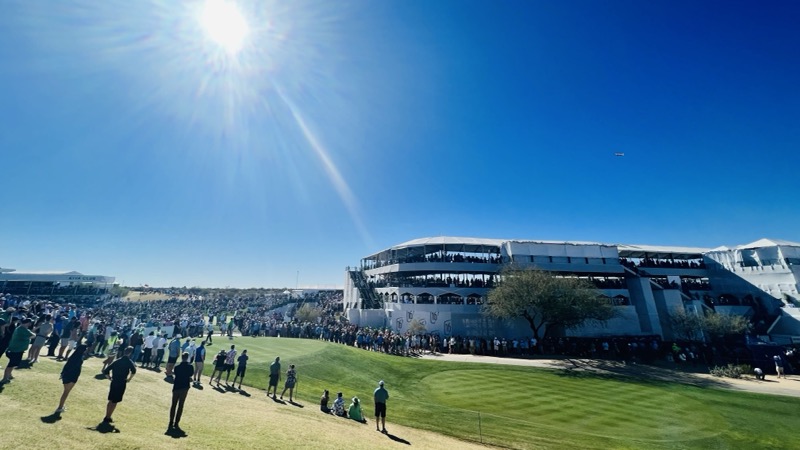 Arena action
Yes, that's the WM Phoenix Open, not the Waste Management Phoenix Open. I guess they paid some big $ for a rebranding effort!
Julie and I joined the big party at TPC Scottsdale for the Saturday action. We'd been in the 16 arena for a bit two years ago so we didn't bother arriving quite as early and spent the pre-first-tee-time action waking half the course. Weather was quite a bit warmer than in 2020.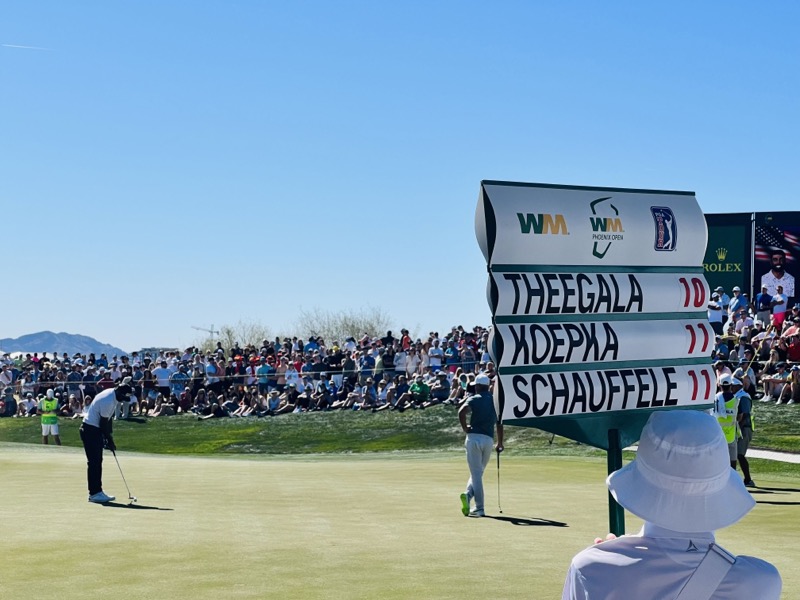 Theegala putting
We followed the final threesome through most of the front nine. The action was amazing with lots of back and forth. Nice to see Theegala hang in there after a rough start.