Backpacking the Superstitions, Day 1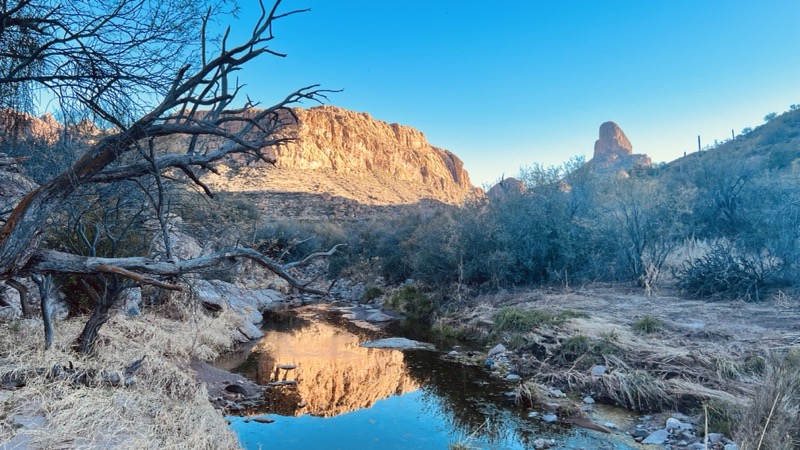 View of peaks near our campsite
We are in the Tonto wilderness for a while east of Phoenix, returning to an area we enjoyed hiking to get a deeper look while backpacking.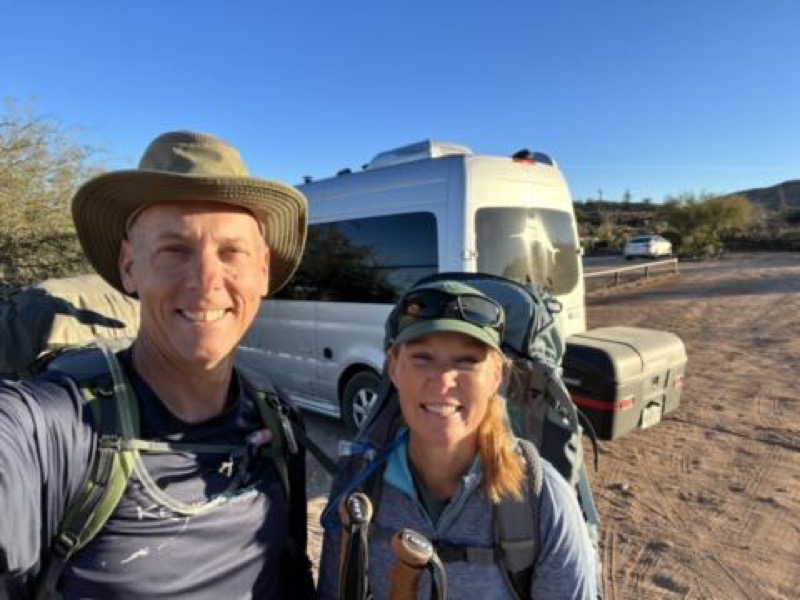 Chris and Julie prepare to depart
We arrived at the Dutchman aka First Water trailhead by about 6:30am, mildly concerned about parking. Apparently that's not an issue on a Tuesday in February as there were only two other cars. We cooked a big breakfast in the van and did our final preparations.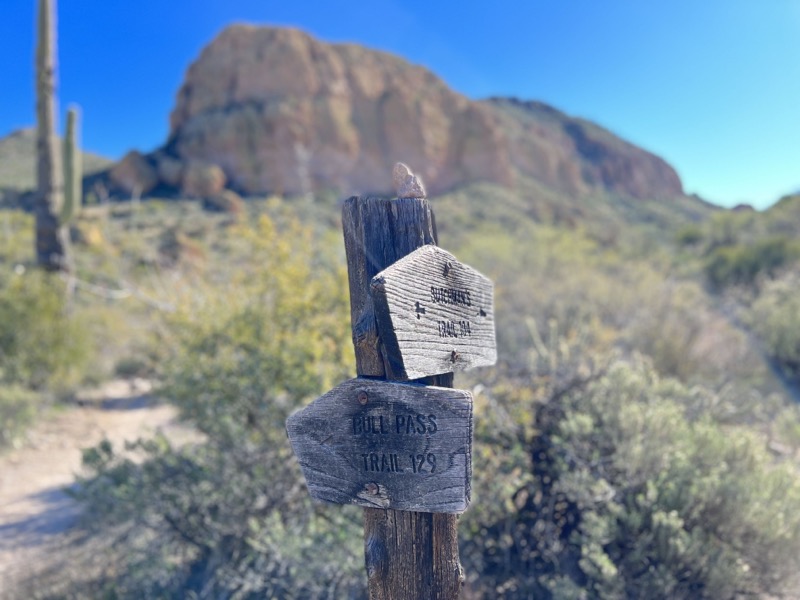 Trail signs
Julie came up with a great route: a baby rattle or barbell shaped trip that allowed us to camp consecutively at the same spot. This allowed us to carry some extra goodies like camp chairs.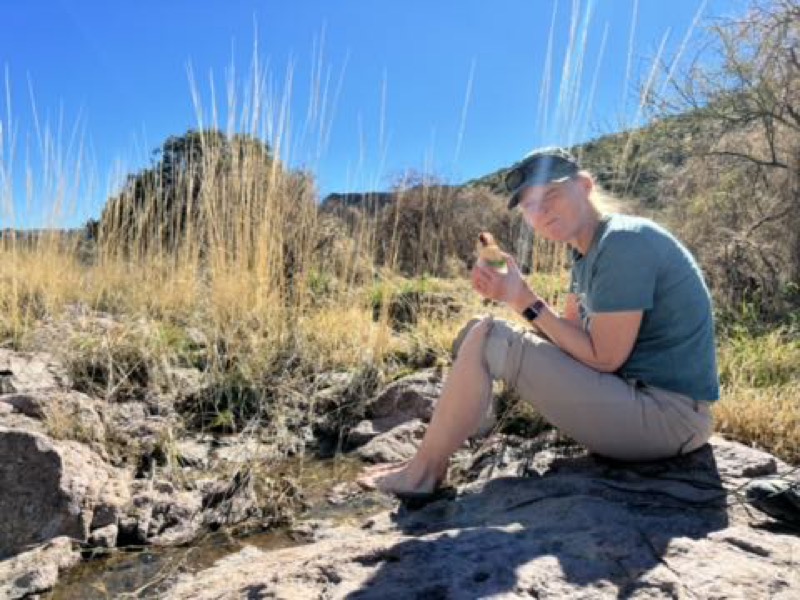 Julie eating lunch and soaking feet
I did a lot of research last night on current water conditions and built a CalTopo map of our route and likely water spots and camping options. The situation was even better than we expected. We stopped at a pleasant cascading stream for lunch and soaked our feet for a while. We'd traveled about 6.5 miles at this point.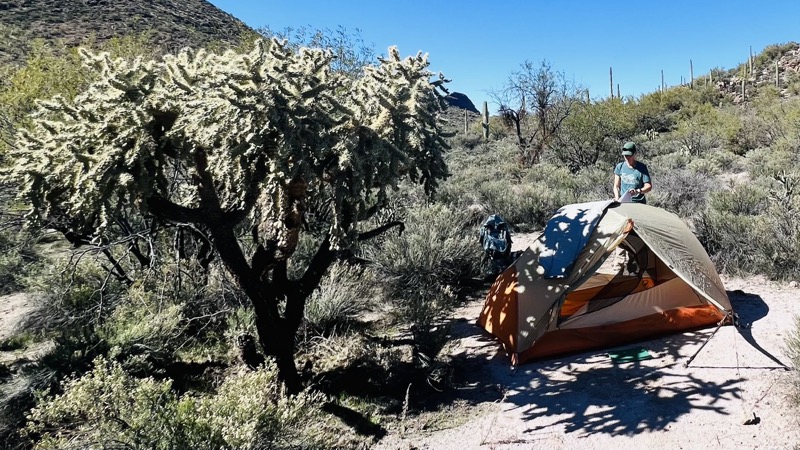 Our tent by the cholla
We expected to travel at least another mile before camping but found a spot close to the water and even more ideally suited for our trip, saving us some extra out and back.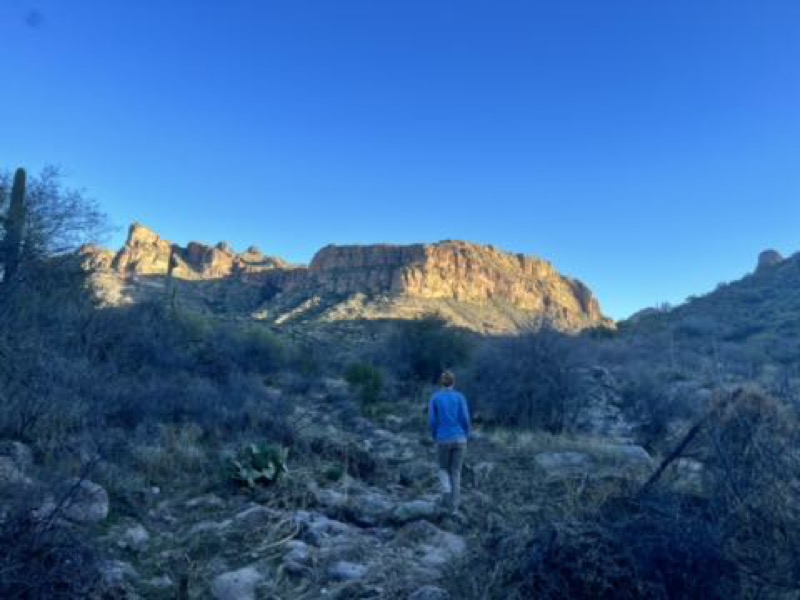 Julie walking back to camp
We are in the shadow of some amazing peaks, some of which we will climb around or even on tomorrow.