Golfing at Quail Crossing in Green Valley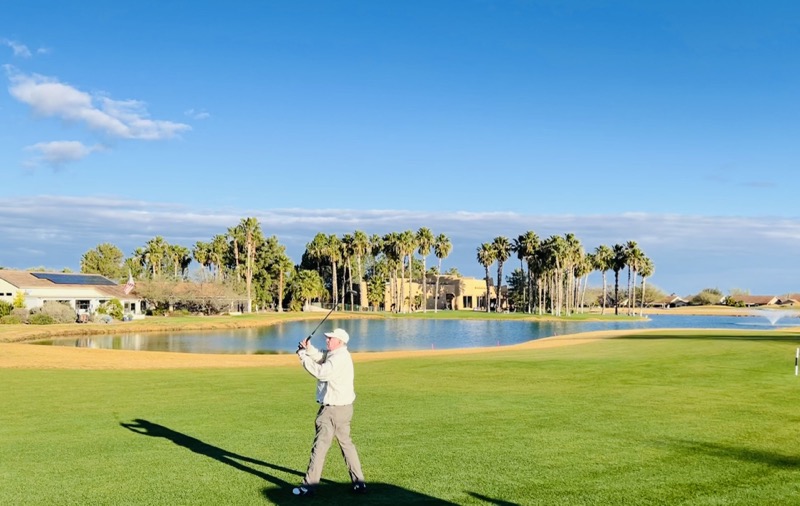 Got to play a round of golf with my uncle John today - maybe the first time we've ever played 18 together.
The course was in great shape and greens were firm. Typical Arizona community golf so far from destination quality but the company more than made up for it.
Off to Mexico for a while starting tomorrow.