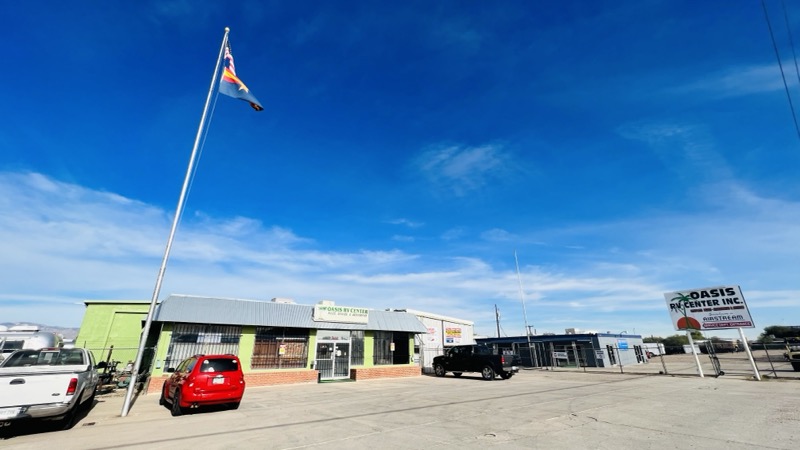 We've had to do service on the van in five cities now. So what's the deal?
We bought the van with a long list of problems to deal with. The awning didn't work, leak in fresh water input to toilet, LP system not working, macerator not working, etc etc. We got most of these issues dealt with in NY and Florida. Sadly we've had some self inflicted wounds that have extended things a bit.
Our two big goofs:
driving goof in upstate NY that did roof and A/C damage
underestimating the importance of winterization as we came through a cold snap in Oklahoma
We might have survived the second one with a bit more thoughtfulness on how to deal with what might have been the aftermath of some freezing issues.
The photo above is where the van is right now as we deal with the two open issues we still have. Fingers crossed.