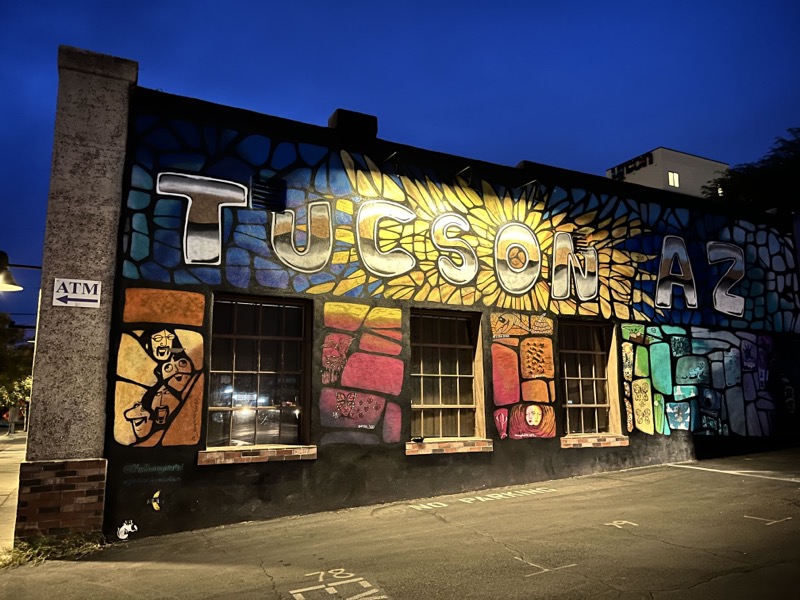 We are nearly done with about four days in Tucson while we get more (!) work done on the van. Not getting a car creates some intentional constraints that keeps us walking and biking around. We like Tucson!
We rented Tucson city bikes our first full day, buying a 24 hour pass and using them to hop around a bit more than we'd like on foot. Not a big fan of their bike program. The iOS app (PBSC) is dated and follows no standard app conventions. Had to fill out extensive personal information, and the app doesn't allow 1Password integration to facilitate entering info. Hey, at least support Apple Pay!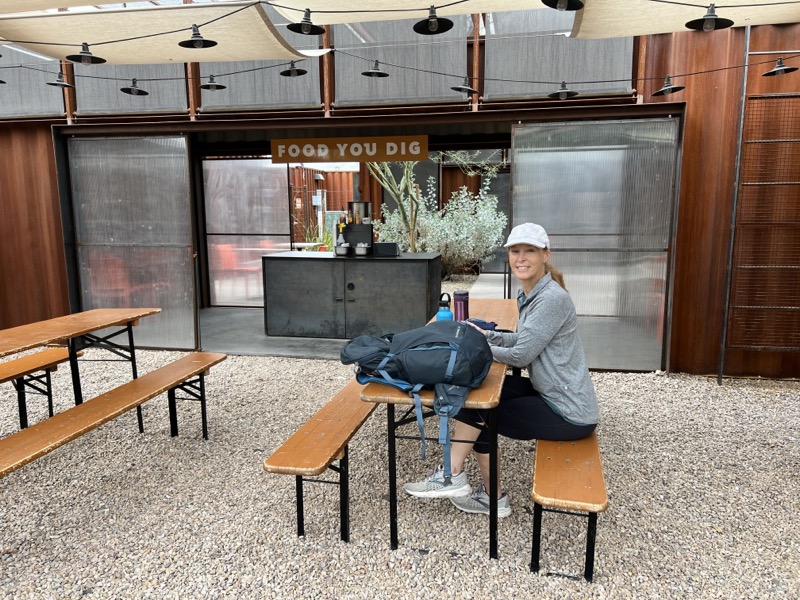 First stop was the Mercado Annex area to have lunch at Beaut for some plant-based burger action. Julie's burger was very good, my reuben was average (More sauerkraut! More special sauce!). Long ride over to the U of A part of town. Very vibrant!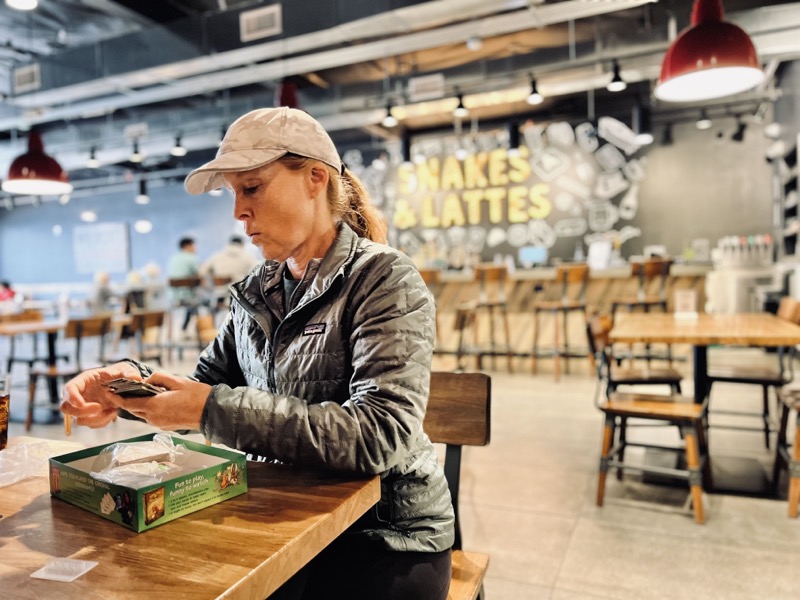 We found Snakes and Lattes right on University Dr by campus and dove in for some cold brew coffee and a game of Code Names: Duet. Very nice location with a great selection of games.
Food options have been solid overall. Highlight for me was the Ethiopian Cafe Desta with a great share for two with all vegan options.