Golf at the Schoolhouse Nine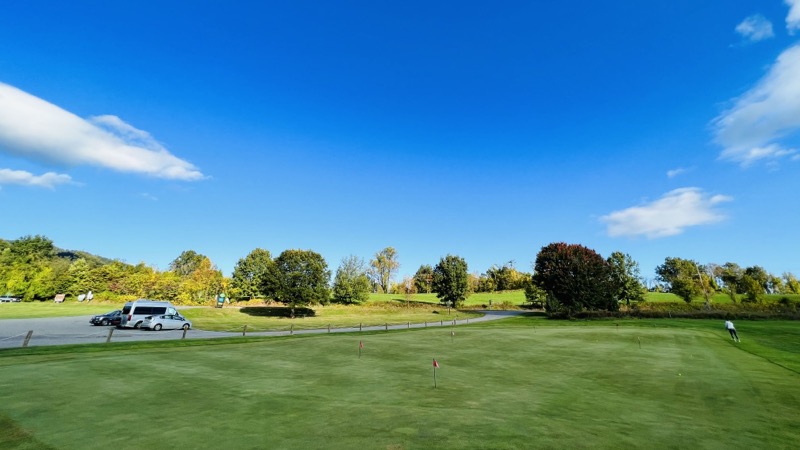 I cajoled Julie into playing 9 holes with me at the Schoolhouse Nine in the shadows of the Blue Ridge Mountains in Virginia. This was a great choice for her (re-)entry into golf: short course, low pressure, beautiful scenery.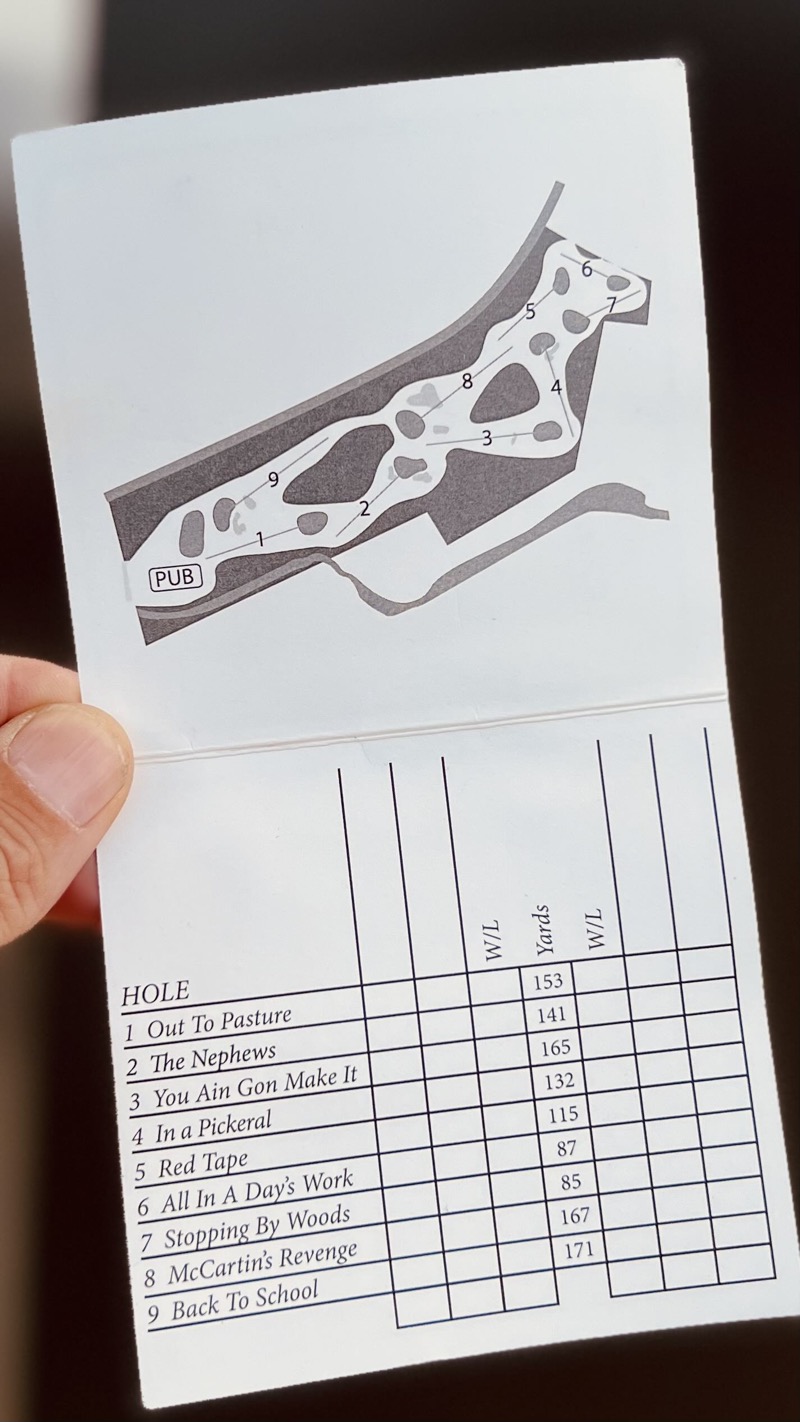 This 9 hole par 3 course is a simple out-and-back design but I was surprised by the texture and contour of the greens, as well as some of the surprises in elevation (up and down) into a few of the holes. The course was in immaculate condition, and I appreciated the extra large putting and chipping green. This would be a fine local practice and learning facility. The cost was $15 each for as much play as we wanted for the day. I just payed over $150 to play at Talamore in Southern Pines and they didn't even have a chipping green!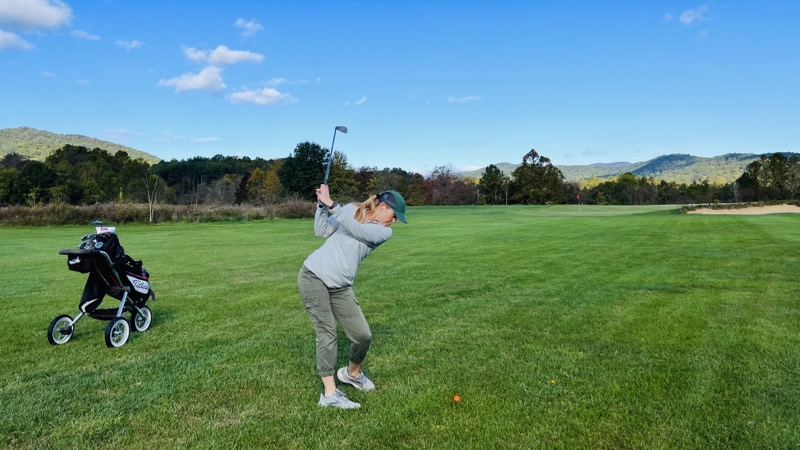 We were both all smiles throughout the short round. My only regret was playing in the morning and not being able to enjoy a pint at the attached pub after the round.