Backpacking the Three Sisters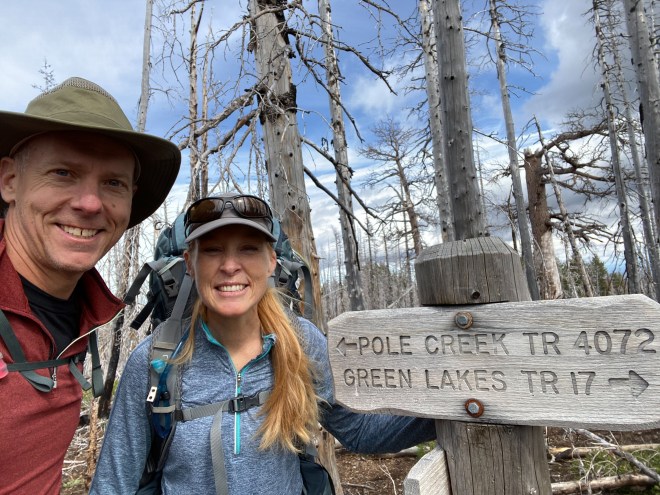 One reason I stopped coaching football this year was to open up some fall Oregon outdoor adventures that I've had to skip for the past 12 years or so. This allowed me to go fish the Deschutes river and, just two weeks later, backpack around the Three Sisters with Julie.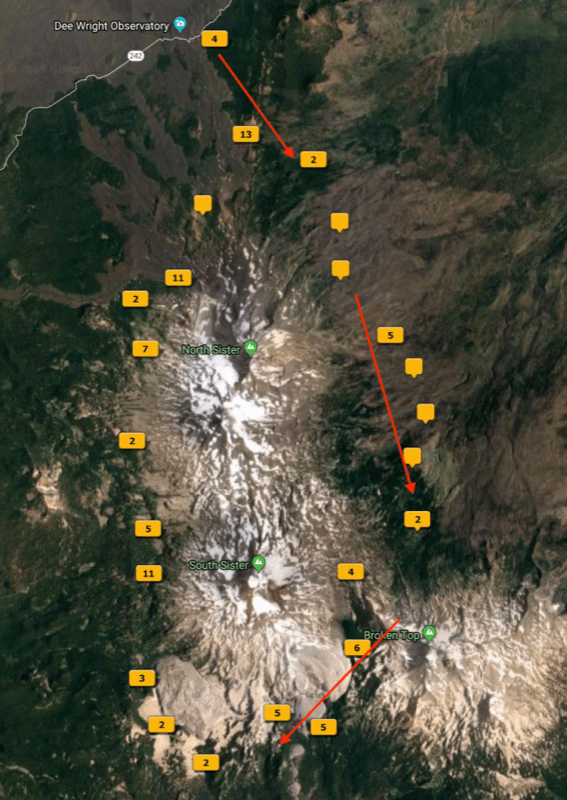 We did the loop clockwise, parking at Lava Camp Lake trailhead and hiking in from there on a Thursday night to start the loop. The loop hikes all look like a lollipop with the stick depending on where you enter. Lightroom will show a geotagged photo collection set in a map interface, creating a nice top-down view of what the hike path was.
It wasn't always smiling and roses. We had a decent amount of snow fall on the first two nights of camping. I was a wreck as we entered camp the second night after about 15 miles of hiking, the last 5 or so uphill but not steep at all. Theory is that I (1) didn't eat enough food that afternoon, (2) may have had mild altitude sickness, and (3) might have had some physical exhaustion resulting from my resumption of hard (for me) weightlifting. In any case I had no appetite and skipped dinner, got the shakes from the cold, and was in bed and asleep by 7pm. Things were much better the next day.
We cut the trip a night short, hiking out on Sunday (another 14-15 miler) instead of spending the night there. We were both tired of the cold nights plus our boots were getting wetter and wetter from all of the snow field hiking we were doing as we came around the northern side of the loop.