Camping with Chris and Julie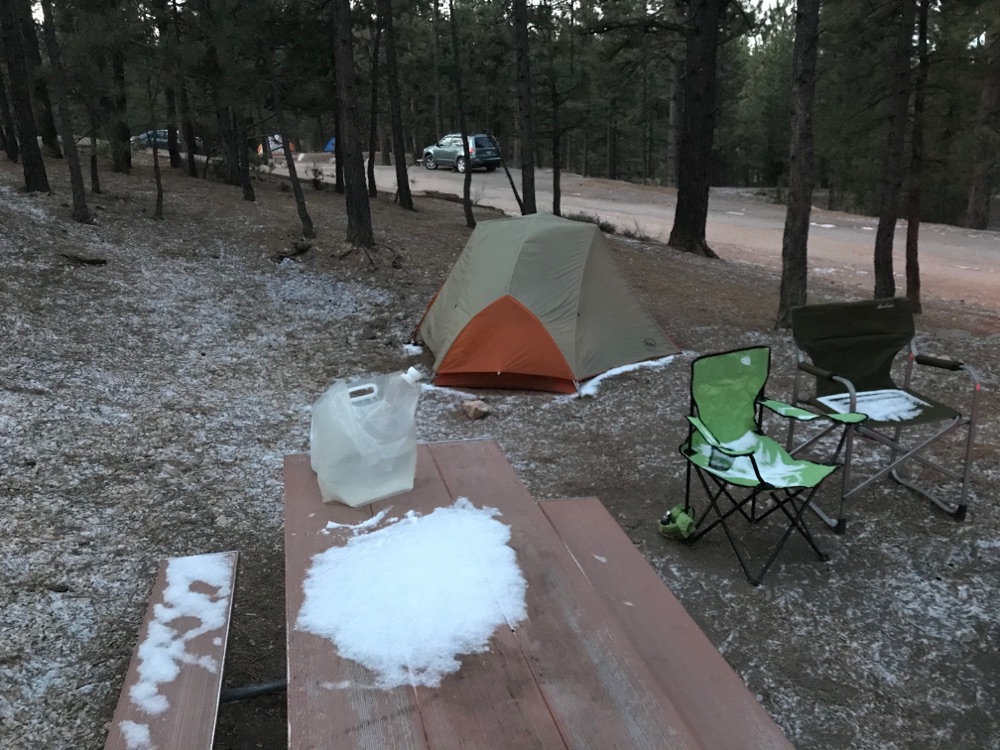 We made a lot of changes to our camping rig this year. On these extended trips we do a mix of car camping (setting up camp adjacent to or a short walk from the car) and backpacking (one or more nights miles from the car in the back country). Last season (2018) we used mostly the same gear for both. We had some chairs and extra blankets that were car camping only, but that was mostly it. The photo above is from Bryce Canyon campground.
We love our Big Agnes backpacking tent. But it is small. And I'm not very flexible. It is good for sleeping but not much else. So with colder weather, or even warm weather with higher, dusty winds, we would retreat to the tent and just read and sleep.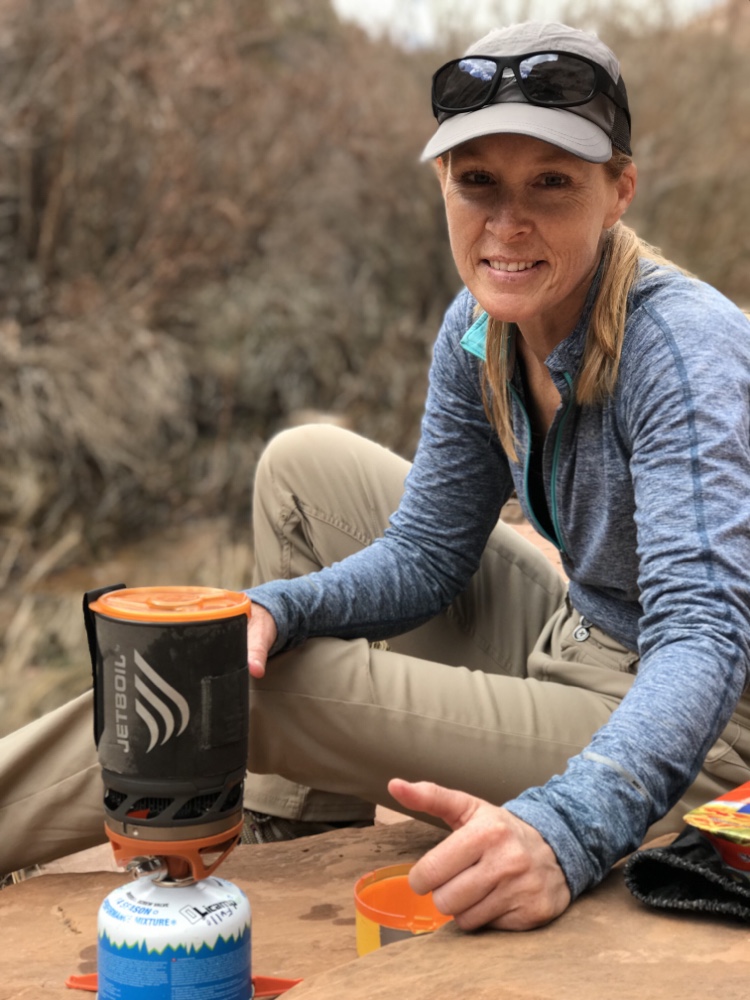 We also exclusively cooked with our Jetboil, which is a great piece of technology but (at least our version) is mostly only good for boiling water. I remember making a Thai curry last year in stages that required we cook about 5 different segments independently.
We began to covet the neighboring RVs and trailers we saw while car camping. As we returned to Oregon in May after five weeks on the road we started to research trailers that would be both towable by our Subaru Crosstrek and fit in our garage. We notionally settled on a custom teardrop trailer made by a local shop near Portland. We started setting aside funds and were ready to consider putting an order in last fall.
I started to have second thoughts when researching hitch options by talking to local installers. My belief was that we should get electronic braking installed based on the areas we like to go (bad roads and steep hills). Julie and I discussed this concern and I mentioned that maybe we should just trade in our Crosstrek and getting a Forester. Julie's eyes got wide and she countered with an alternate idea: maybe we should just upgrade our car camping rig. We are fans of low risk, low cost experiments so figured we could try it for the 2019 season.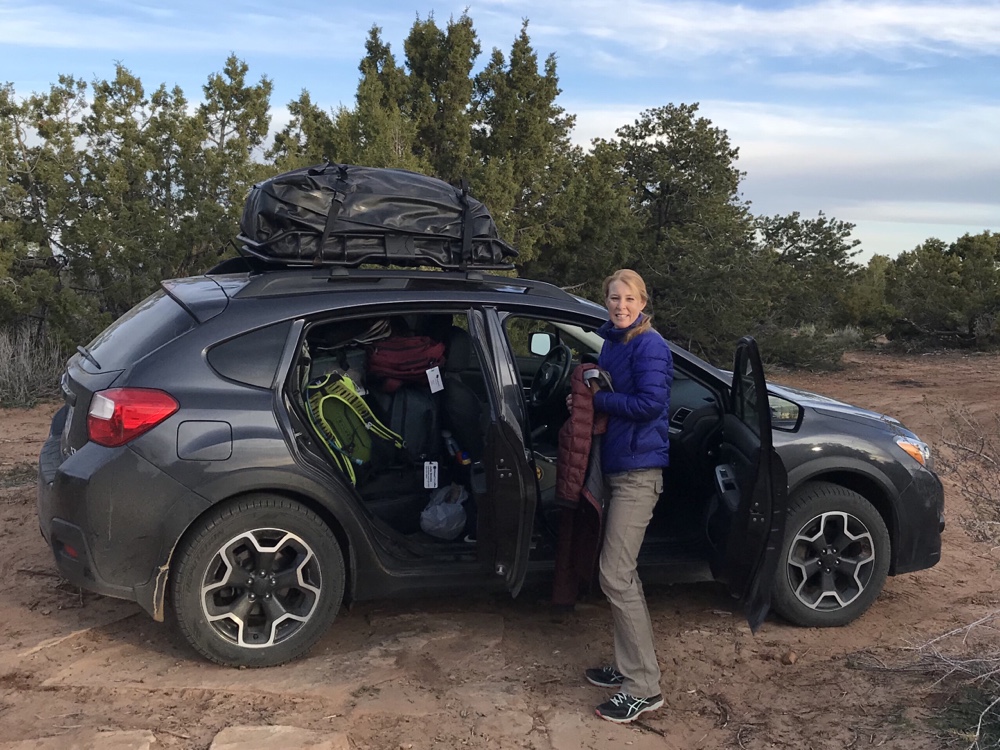 Step one was to increase our carrying capacity on the Crosstrek. We installed a roof cage and bought a weatherproof carry bag. So far both work great.

Julie did most of the tent research. Our goal was to be able to fit two cots plus a small table inside. Both REI and Cabela's had reasonable options, but we settled on the REI Kingdom 6 because the side walls were more vertical. Plus... Big bonus here... It has an optional garage that works as a storage and cooking area. We purchased two telescoping fly poles that allow us to open up one side of the garage with an awning.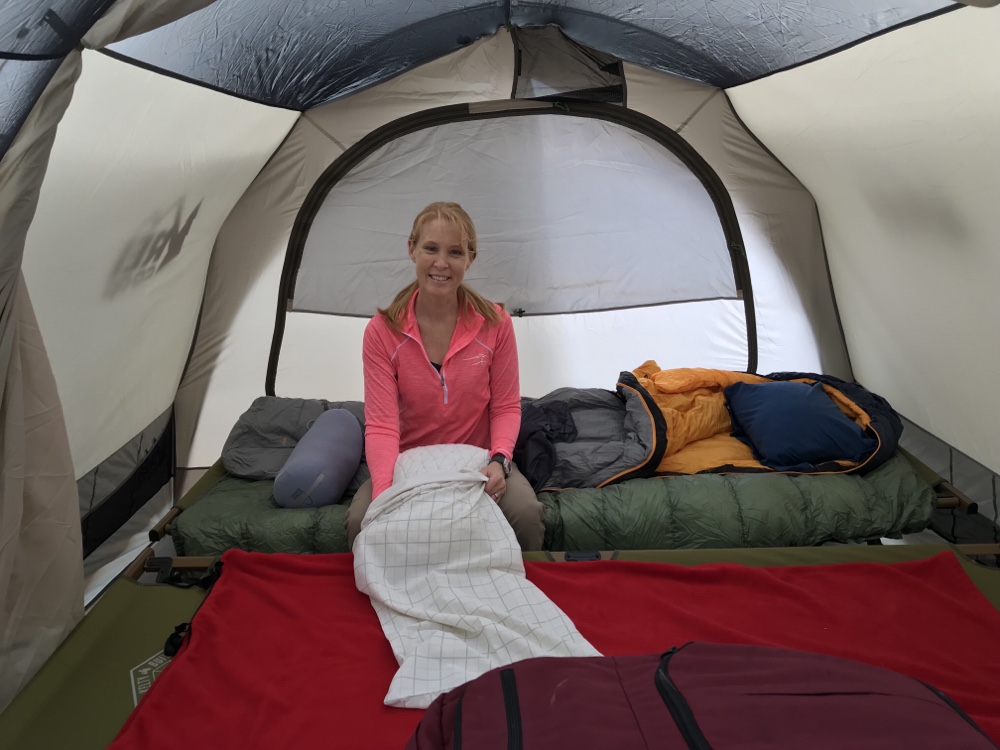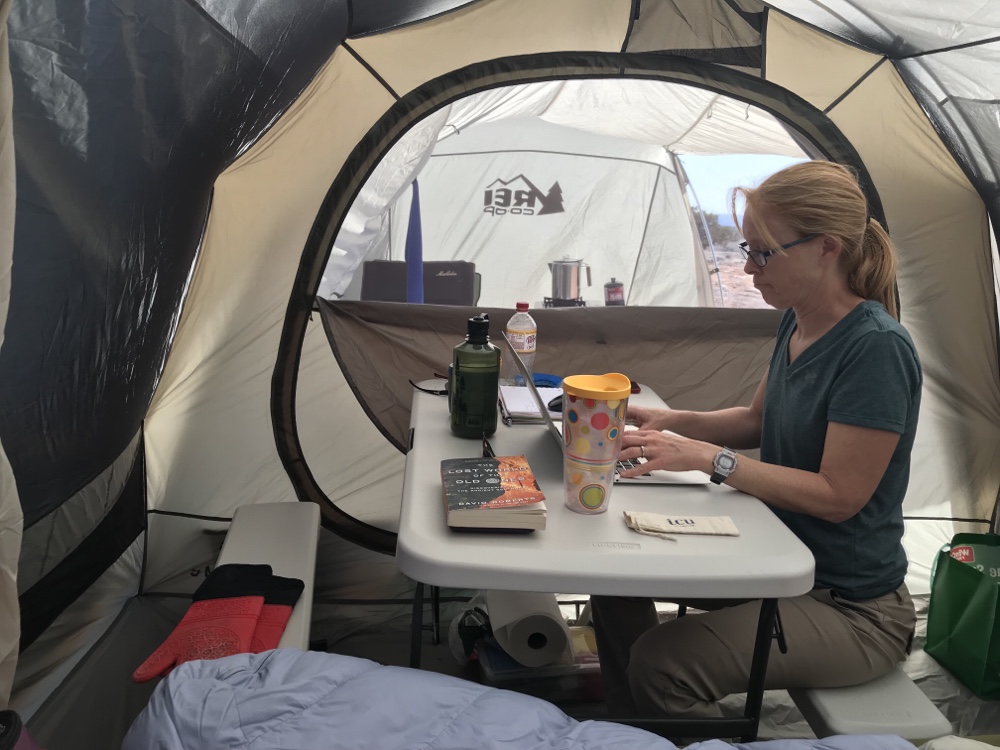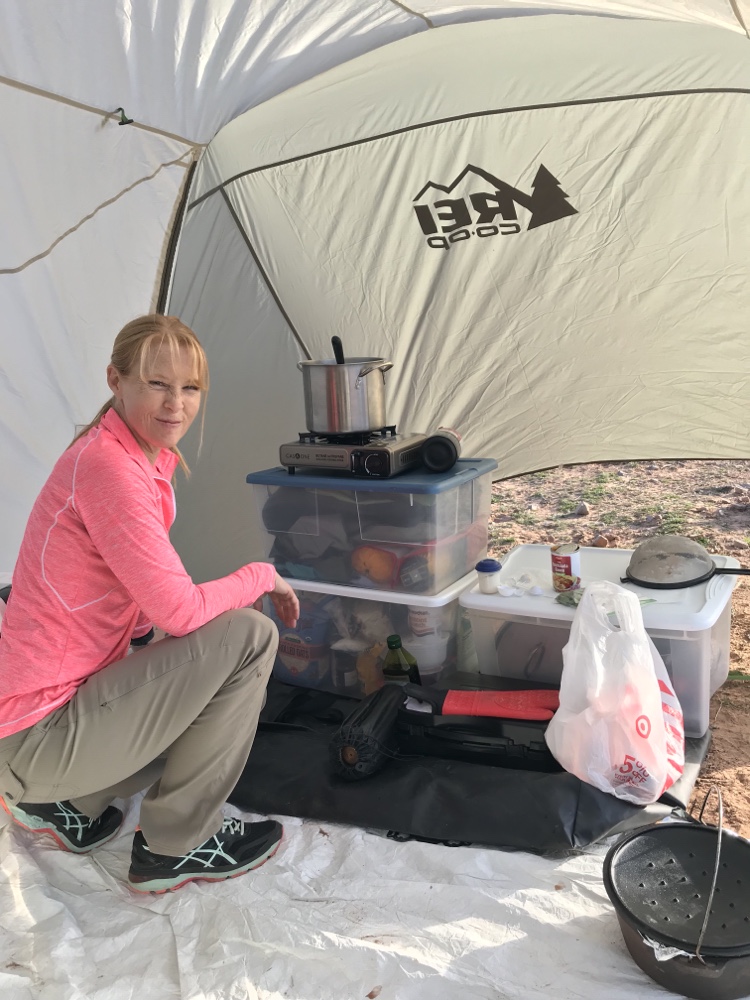 The three photos above show different angles from inside the tent, with the final one showing our garage. We use an extra Tyvek ground cover we fashioned for long backpacking trip in New Mexico back in 2013. That stuff is durable.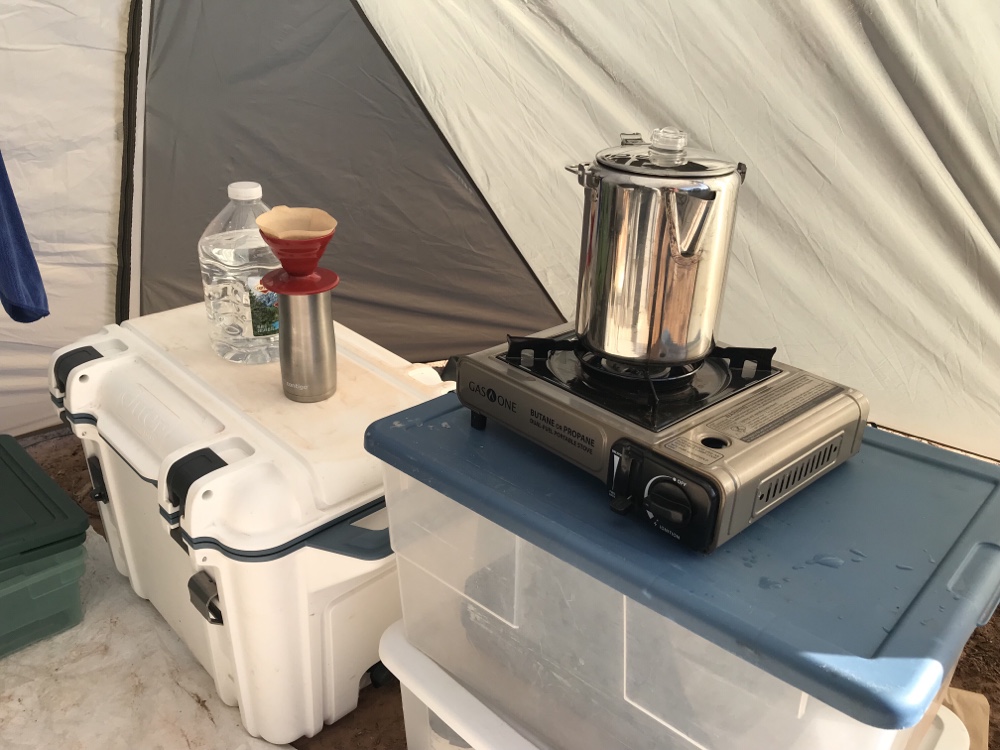 We also picked up a single burner propane / butane stove which has worked very well, though the propane hose and regulator failed after about five uses so we've been using just butane ever since. We can actually make larger single pot dishes now, saving leftovers for a future night. You'll also see in the photo above our upgrade cooler. I got an incredible deal on an Otter Box 45 L cooler for just $110 at REI. It just works. Also, use ice blocks not cubes.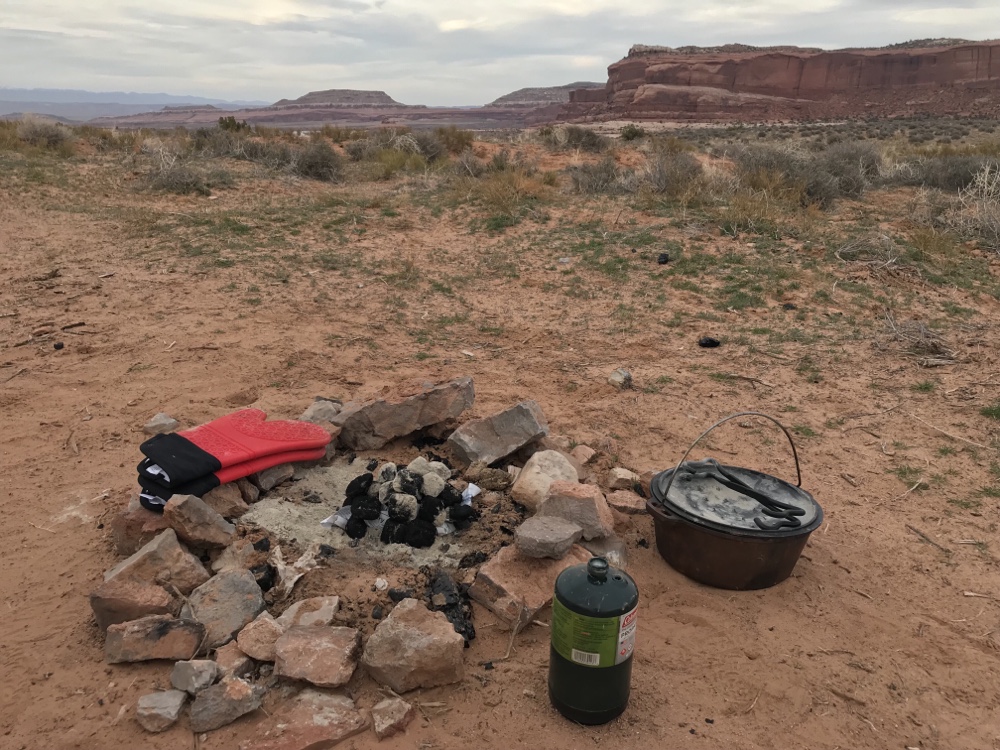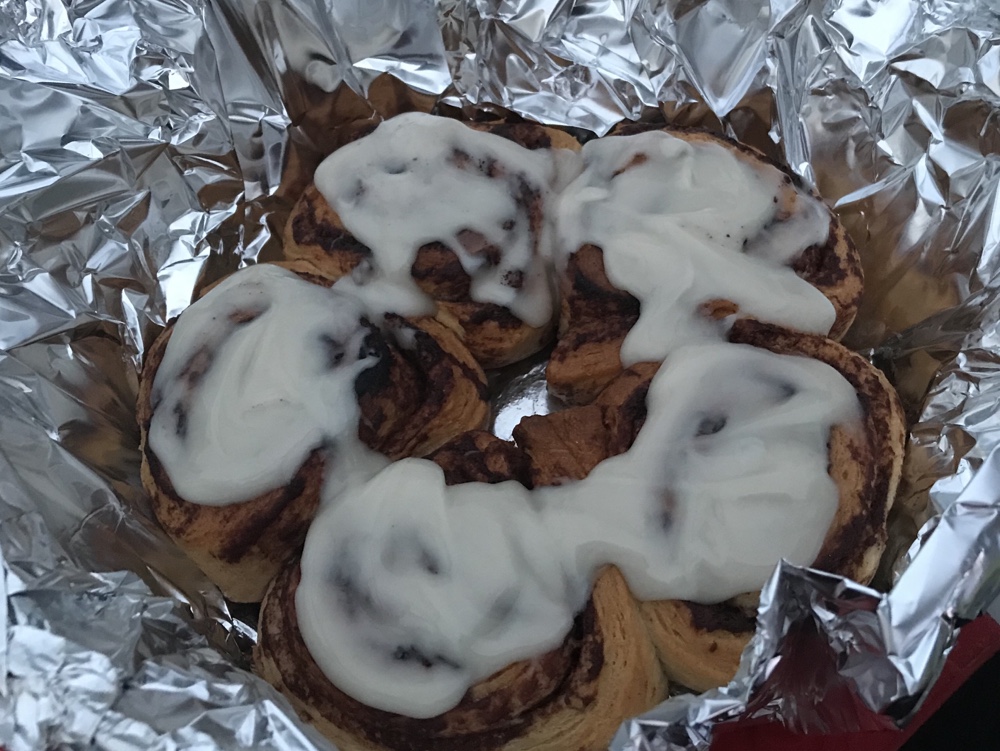 The extra cargo space also allowed us to bring our Dutch oven and make goodies like you see above.
So, we still have the full backpacking rig which we used on Cedar Mesa and will use in about a week when we do five days in Grand Canyon. Sleeping on the ground is ok. But, we love our new gear and it has dramatically reduced our hotel stays compared last year. We strive for three consecutive nights with the car camping rig because setup and teardown take 90-120 minutes.