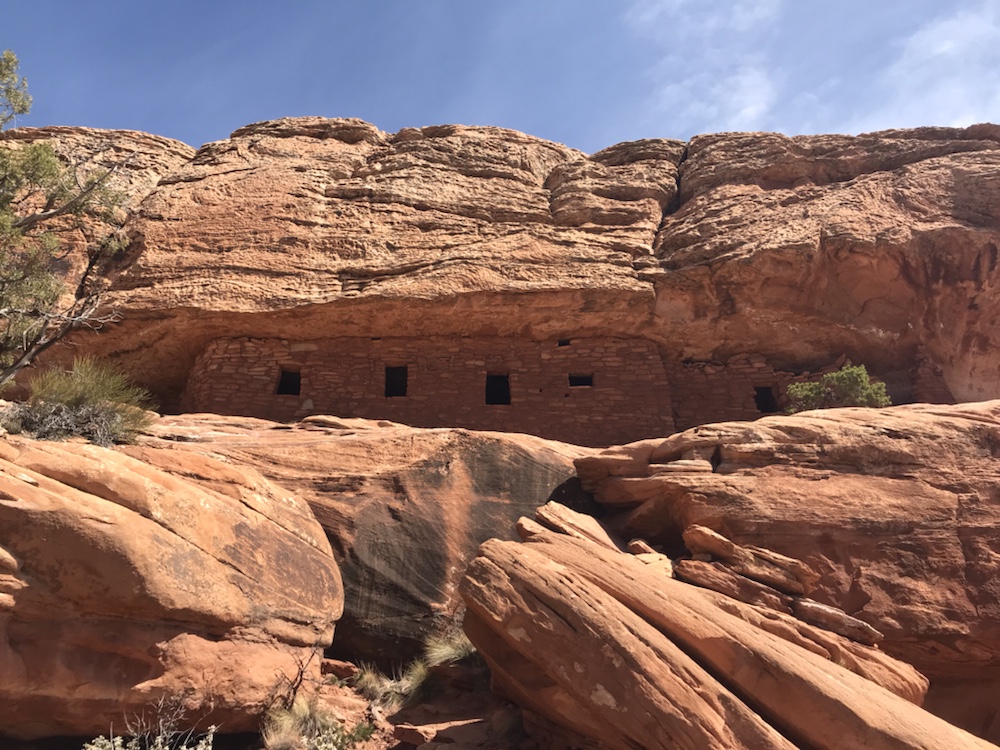 We set out for some day hiking to explore more native cliff dwelling ruins. A year ago we backpacked Grand Gulch to Bullet Canyon and we're mesmerized by the geography and the native sites. This year we planned for five full days - a mix of day hiking and backpacking. First stop was a hike out to the Citadel ruin, pictured above. It is on a peninsula jutting into Road Canyon on the southeast side of the mesa.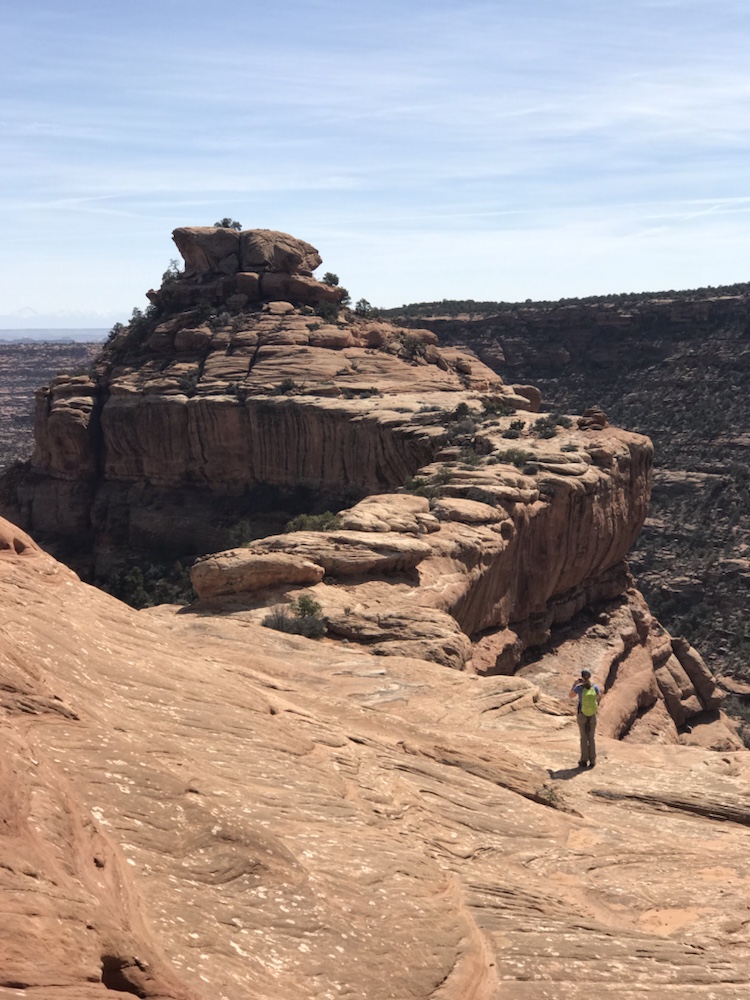 It might be hard to visualize the peninsula, so maybe the above photo will help. While none of the hikes to visit these ruins are technical (you aren't allowed to use ropes for this purpose in Cedar Mesa), most are difficult. That's Julie in the photo. Lots of scrambling and side traversing over slick rock required.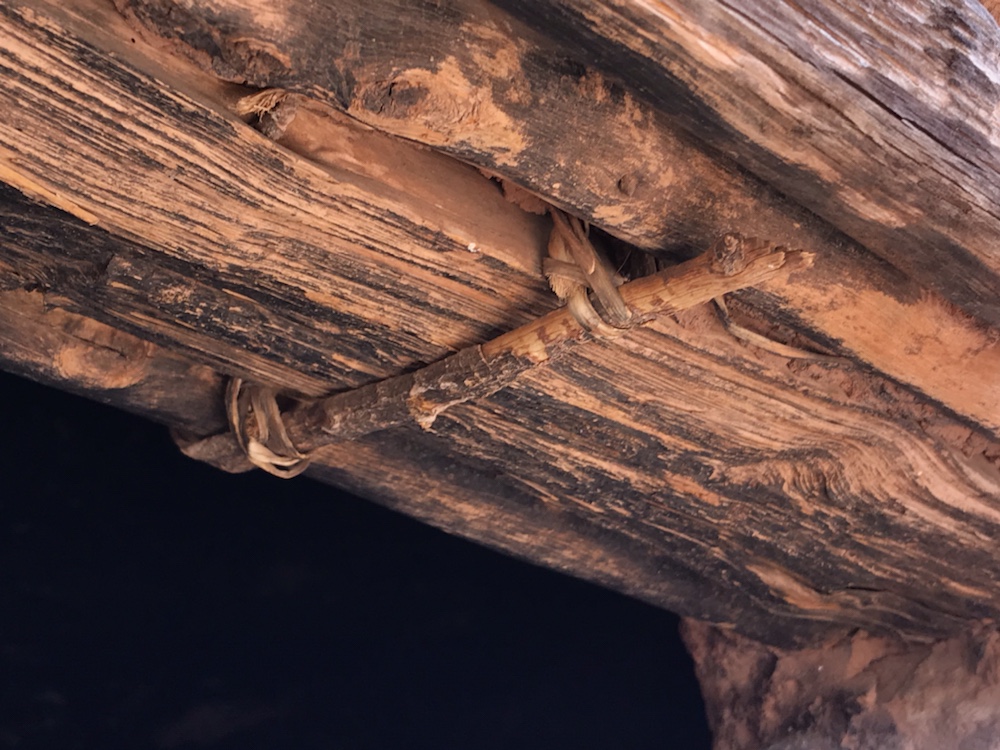 It is the little details like you see above that keep us hunting for these ruins. This is the top of a door frame on the Citadel and you can see the wood support held by reed twine. That support rig is likely about 1,000 years old.