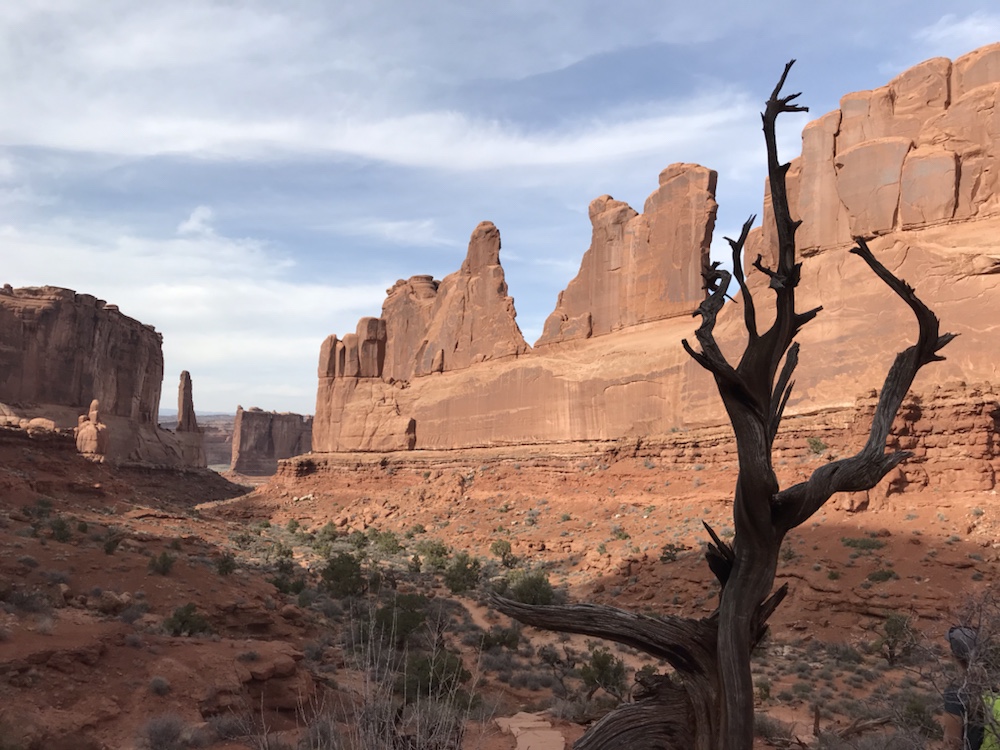 I've been remote for the past 5-6 days without signal. Time for more updates. I've got about five more to go.
Our focus this trip isn't the big national parks (other than Grand Canyon) but we were camping so close to Arches that we dropped in for two evening hikes.
This photo is the courthouse towers. The Park Avenue hike along them is easy and very scenic.