Games for Keuka Lake and Ireland
Now that I've talked about what's coming up next, it's time to talk about how I'll manage to keep playing games while being away from my collection for nearly 5 months! At least I have the luxury of driving to New York, so I hopefully can afford to carry one of my plastic bins. This probably means I leave the golf clubs behind though.
So I have to plan for two different scenarios: having an adequately diverse set of options for the 2+ months I'll spend at Keuka Lake along with a compact gaming kit for our 7 weeks of backpacking in Ireland. I'm already mostly packed up so what I'm sharing will be just a peek but not a full display. Let's start with the small container.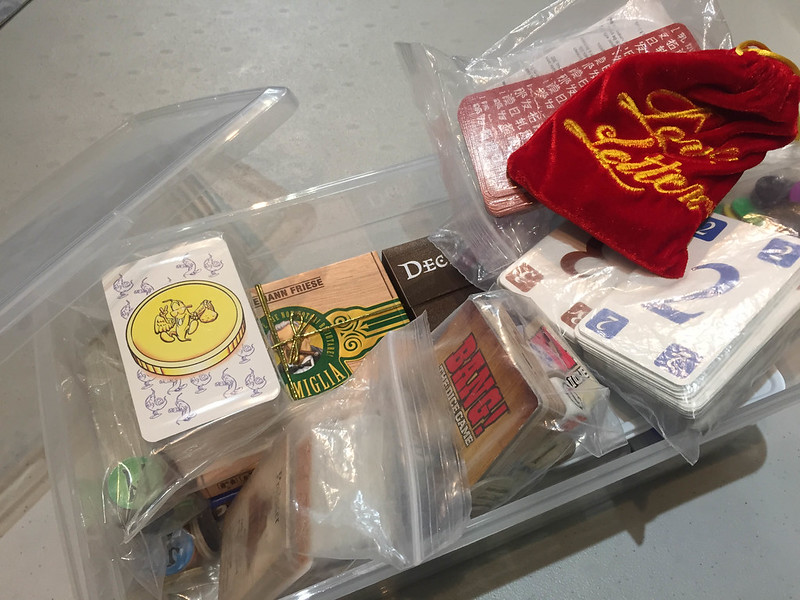 Here's what I've got:
Now let's take a look at the bigger box. Moving around we can see the first side.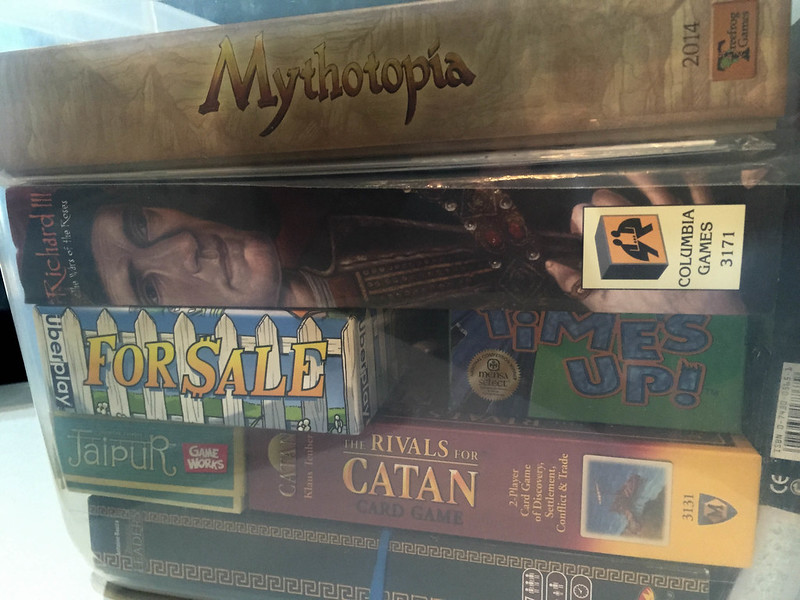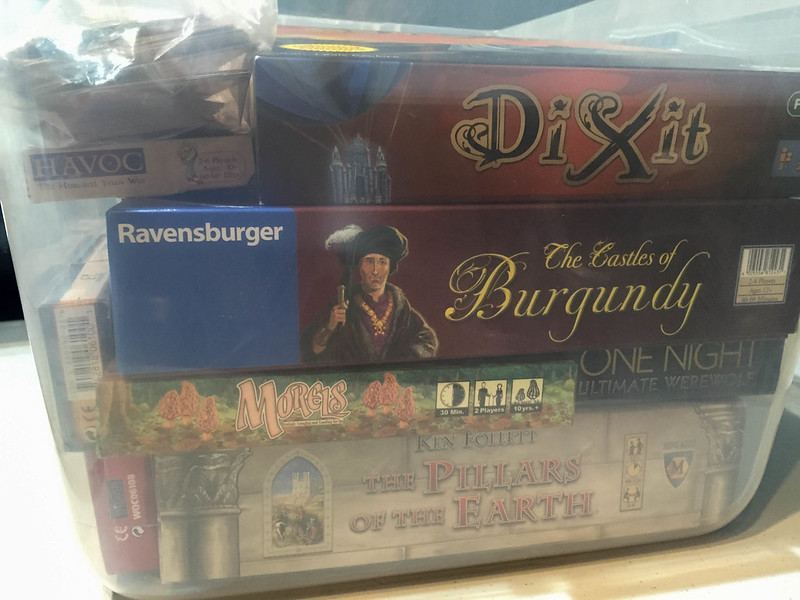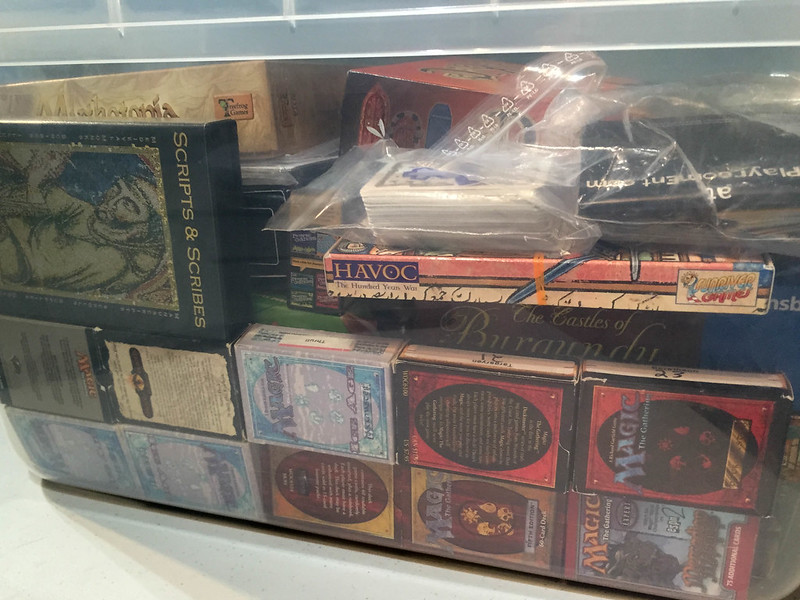 I think that's it. I've got party games, card games, war games, collectible card games, a decent range of Euros, and plenty of two player games. I'm not sure what I'll bring to Ireland, but for sure I'll bring the Sticheln kit.