Sailing Charter in Greece - Part 6 - Folegandros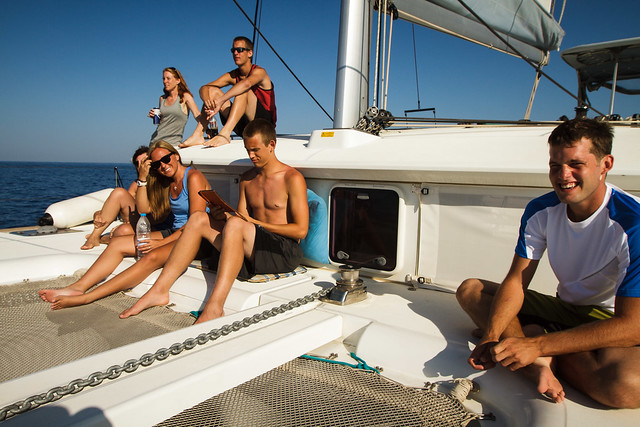 This is part 6 of my sailing in Greece series. You can find part 5 here.
Are you following along on a map? Might be worth your while as the place names can run together. We are now hanging out in the lower part of the Cyclades islands, with Santorini positioned at the bottom of the circle of islands. We are sailing yacht pros by now, still underway without wind, but enjoying ourselves nonetheless. Next stop is Folegandros.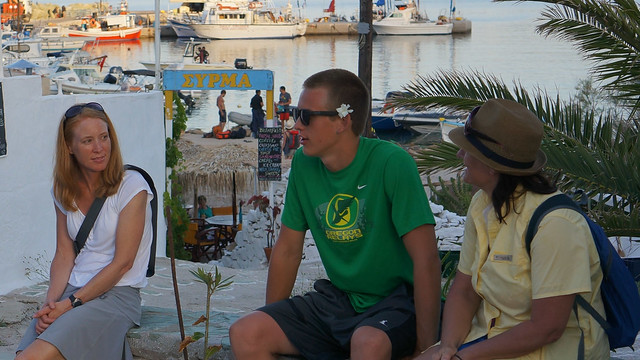 While there was a harbor in Folegandros we found no available slip so we had to anchor in the bay. I think we pissed off a French skipper who thought we anchored too close to him. Though this made my day, there's a legitimate risk of fouling our anchor lines.
Eager for another beautiful Greek sunset we boarded a bus for the town on the hill.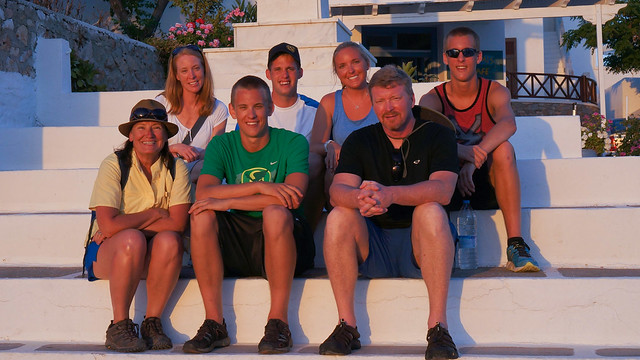 All the boys but moi hung out in the town while I escorted the ladies to a church on the hill above the town on the hill.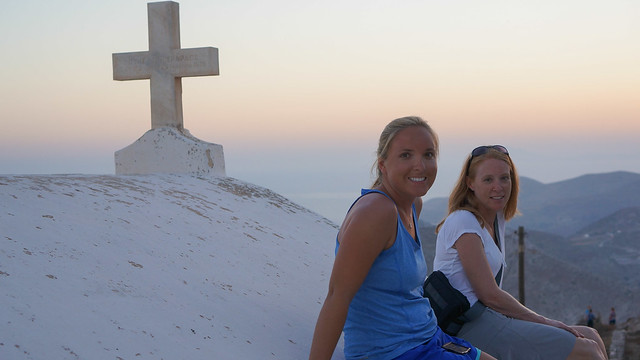 We were rewarded with another spectacular sunset, made even more dramatic by our perch on the church roof. The chora center was even nicer than Milos. A maze of hotels and tavernas with sidewalk seating and pretty lights in the trees. It feels more upscale than the other islands. We gander at six cute Greek girls aged 10-12 riding their bicycles through the packed tiny sidewalks.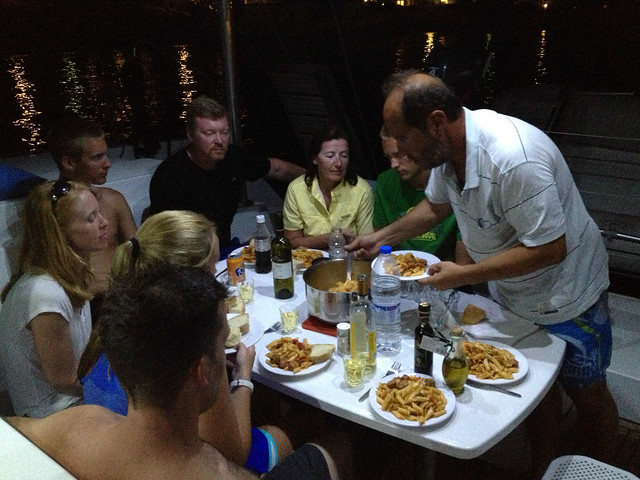 We returned via bus to the port then paddle back to our boat for a wonderful Greek dinner prepared by our master chef and skipper. These are the moments we cherish - a prepared meal with local wine and engaging conversation.
Our next stop will be the island where I partied with SoCal folks and Aussies while watching the World Cup back in 1990.