Week 4 at Keuka Lake is a wrap, and I'm sitting here in the grey cottage watching heavy rains over the lake as we do final prep for summer camp at Camp Gorton. I hope the rain stops by the time we leave - checkin at camp is a pain when everything is wet.
We had another crazy week of activities here at the lake, both indoor and outdoor. We continued playing games, including some Glory to Rome and Hand and Foot (a canasta variant), and had some great adventures on the water. Julie's brother Mike and friend Carla were in town.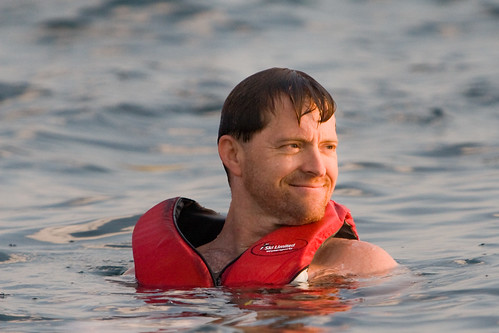 For the first time in my memory we did some double skiing. Matthew and I paired up, with me taking the longer rope and going on one ski and Matthew up front on two. It was a bit hard to get up on the ski but once we did it was a blast.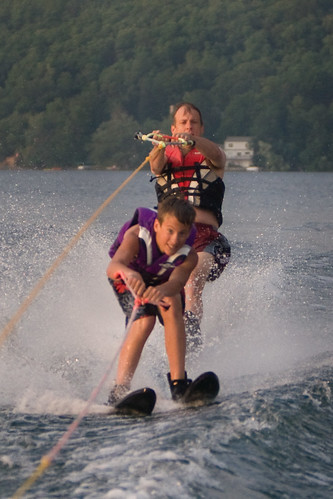 Jacob and Mike also teamed up.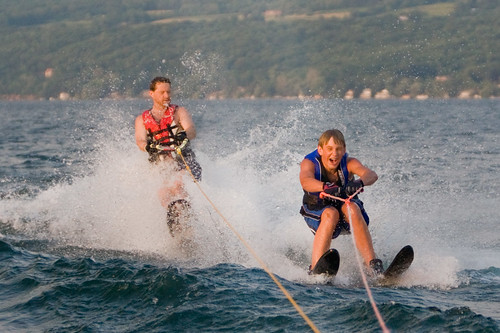 One of the highlights of the week was the sailboat battles. Jacob and Matthew went out on the sunfish, armed for the ensuing battle with the pirate raider Flying Dutchman.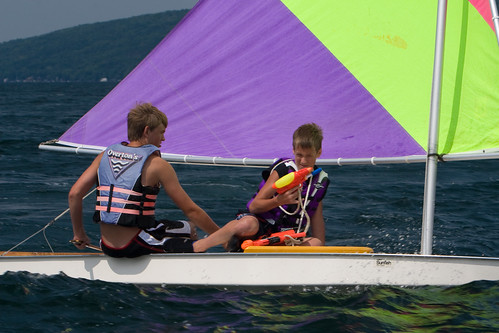 Mike and Carla crewed the dutchman, armed with bailing buckets as their weapons of choice.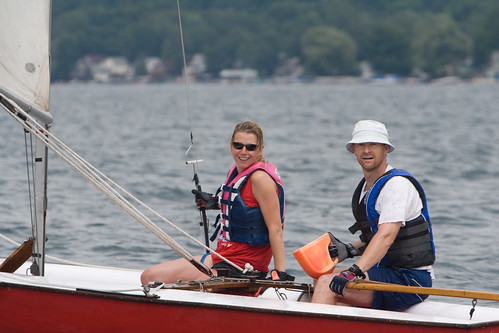 The sailing is quite good practice - the faster but less maneuverable dutchman chases down the sunfish, which is forced to jibe and come about frequently to avoid direct hits. Matthew turned traitor at one point, leaping from the sunfish to join the dutchman crew.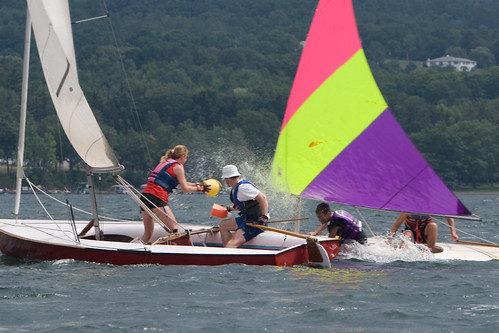 The boys moved onto their next project - sealing the deck railings at the grey cottage.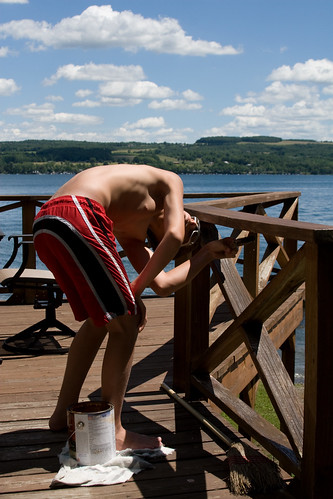 The boys and I are off to Camp Gorton in about 90 minutes. I'll take plenty of photos there and hope to provide an update next Saturday or Sunday, but I'll be incommunicado until then.