I showed Julie the game Ido tonight, recommending that she use it as a combination art literacy / gaming session at the school. As we were fiddling with the pieces, admiring the cool abstract art aspect of the game, we decided to go ahead and give it a try. Strike one game off my list! Woot!
Ido is a an abstract game with very simple mechanics - start a new piece, move pieces on the board, or shift a black square frame one segment on the board. The goal is to move four of your pieces off the diagonal edge of the board.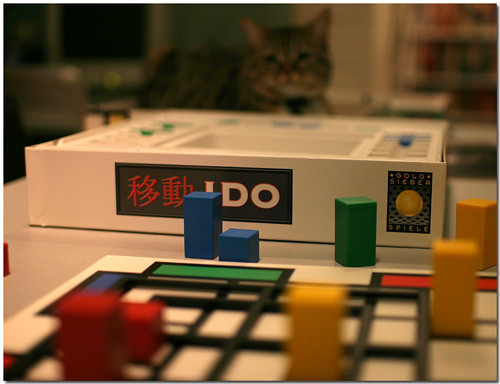 There are some surprises and challenges in the game - we were both a bit baffled at times about the impact shifting the frame would have on the shape of the board. The game played quickly, about 15 minutes, but we both agreed it would be more interesting with 4 players.