Our flight from Portland to Frankfurt was uneventful and everyone managed to get at least a few hours of sleep. We picked up our huge luggage stash in Frankfurt – 6 bags in all, some weighing in the 70–80 pound range and hauled it over to the Budget car rental office. I reserved about the biggest car I could short of getting a minivan – an Audi Estate wagon – knowing we would have so much to carry around. Why so much? We were carrying 200+ copies of Havoc with us for Essen!
Our first day of travel would be our longest, about 200km drive down to Tübingen. The autobahn made travel go by quickly as I was able to average about 120–140km per hour, well below the speed of some of the large Mercedes flying by at 200kph or faster. We were hungry for lunch so turned off into Sinsheim, a cute little town not far from Stuttgart. Here we found a nice bistro with a helpful waiter and ordered some bratwursts and drinks. This was also the first chance for Julie and the boys to converse in German.
Sinsheim was a nice little town in which to stroll and people watch, so we were in no rush to get back on the road. We indulged in some gelato and shopped a bit, of course checking out the game selection in one of the small department stores (Zug um Zug Europe seems to be very popular). We arrived in Tübingen around 5:00pm and proceeded to search for our hotel, the Katharina. Tübingen is not the easiest town to navigate, but fortunately there were helpful signs directing us to our hotel up on the hill above town. The room was small but adequate and about what I expected from a European hotel. Tubingen has a famous gothic-renaissance town hall.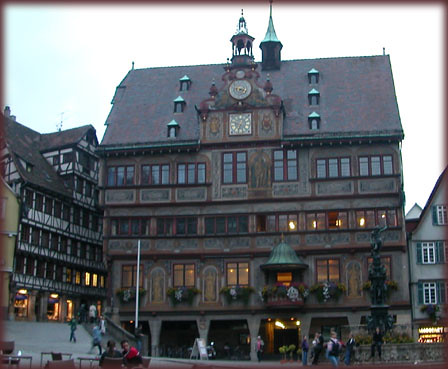 By 6pm we were ready to drive back downtown to meet with Chris Marquardt, the host of the popular Tips from the Top Floor podcast. TftTF is an outstanding show about digital photography – if you are trying to improve your skills and knowledge about shooting and post-processing, make sure you check out his show.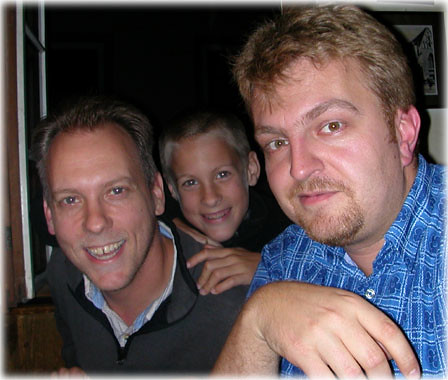 We had some great conversation and Chris introduced us to some delicious Swabian food and, of course, German beer.
Having traveled overseas quite a bit, I know that the first night away is usually the toughest. The boys managed reasonably well, but Julie and I both woke up around 1–2am and had a very hard time sleeping after that. This would be the pattern for both of us for the next few nights, but we still seemed to get enough sleep each night to be functional. Amazing how adaptive kids are.
Next up: Burg Hohenzollern and a Roman villa in Hechingen.