Saturday marked the end of fall sports for Jacob and Matthew. Matthew finished the season with a strong win against a Tigard team, while Jacob's team suffered a 20-0 loss against a Tigard team in their medal game. They both improved dramatically over the season, had a great time, and learned much from their outstanding coaches. They'll take the winter off for sports, and we'll use that time to start early on baseball prep so they have strong tryouts in the spring.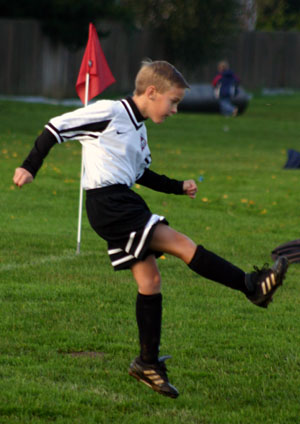 Matthew's specialty this year was his clearing kicks.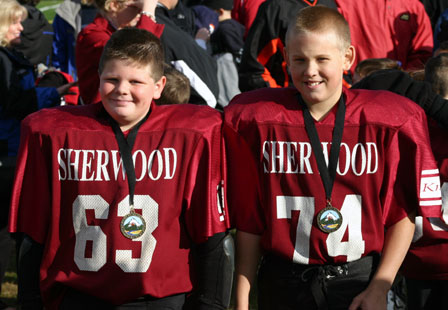 Jacob with his pal and co-lineman Nick Rowlands. They'll both move up to 5th/6th football next year, most certainly as linemen.