Bike Tour Day 3 - Gouda to Dordrecht
Our day 3 theme would be windmills as we crossed through the Kinderdijk UNESCO region enroute to Dordrecht (home of Cuyp).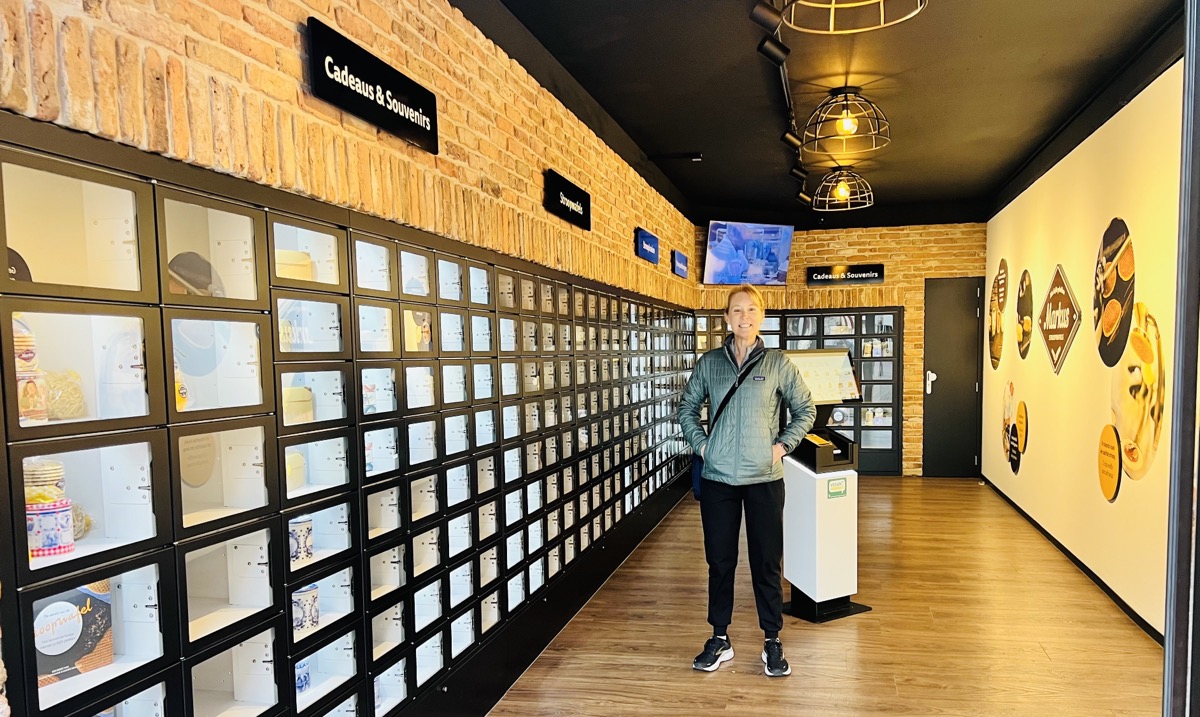 Julie at the syrup waffle automat
But first… syrup waffles! We found an automat whose sole purpose is to dispense stroopwaffels so of course we made our purchase. These will accompany us for our ongoing taste tests. We should publish a "Netherlands diet" book: hit your target weight while eating/drinking nothing but french fries, stroopwaffels, Gouda cheese, bread, and Trappist ales.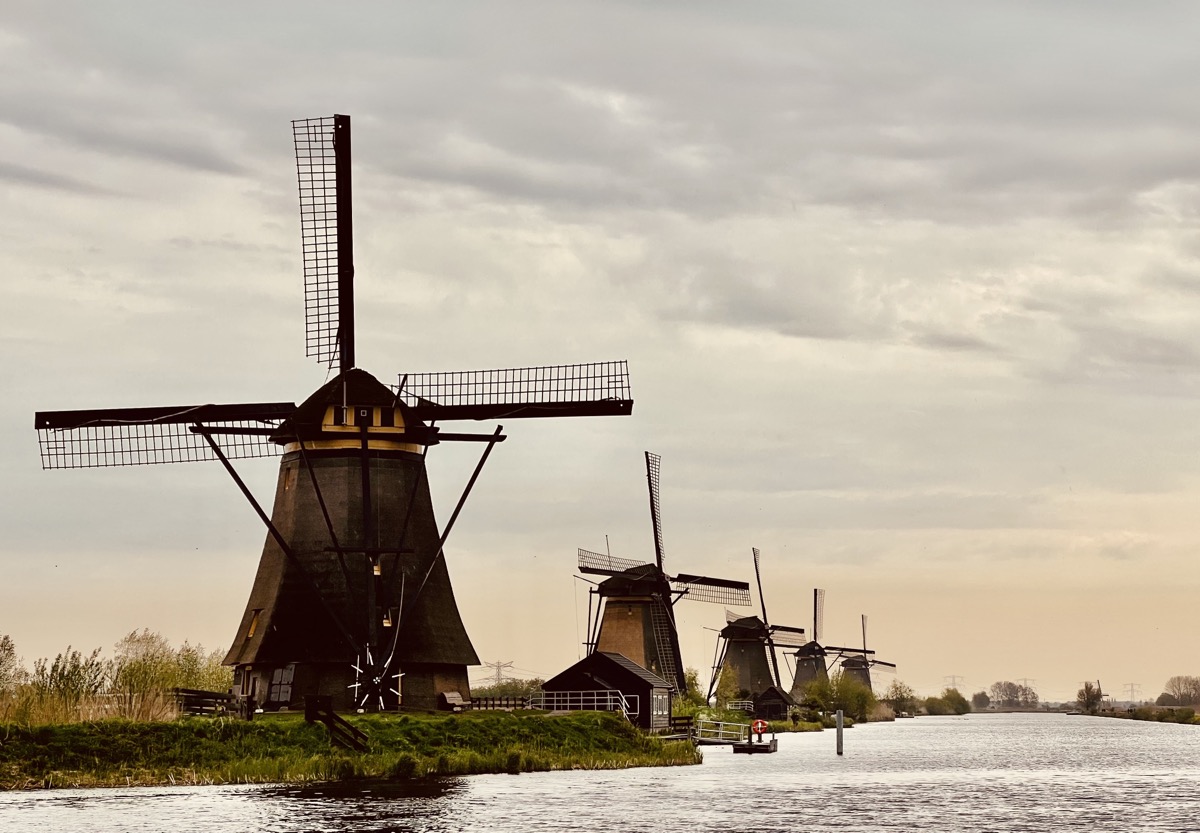 Windmills of Kinderdijk
The Kinderdijk area was amazing and we are glad we paid the extra Euros for the park admission. This allowed us to tour the museums, go into two of the windmills (and climb up in one of them), and go into one of the long boats on the canal. We learned much good knowledge on water management in the Netherlands, timely as we've been seeing so much of the relevant terrain firsthand over the past few days. I suppose I didn't realize how much of the country is integrated into the dike and pump and polder concept until I experienced it in person. There's a reason why this area (and the other lowlands country Belgium) was settled so late in the western Europe history; significant technology breakthroughs were needed to make it habitable land.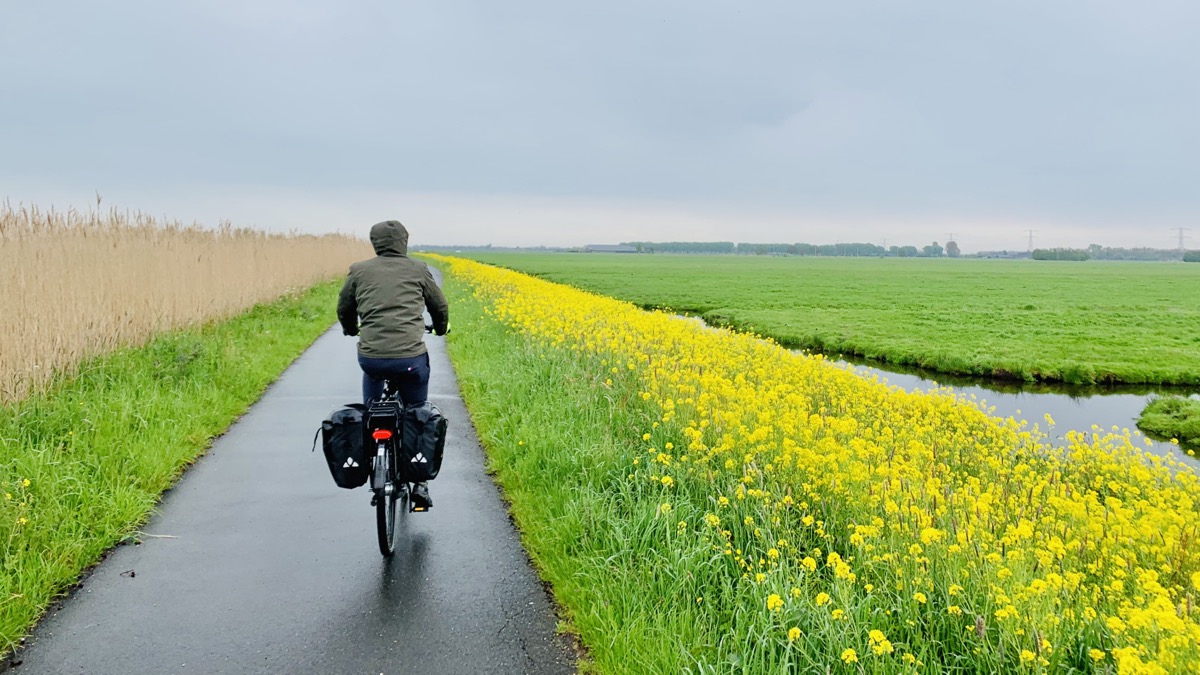 Chris cycling along the dike
My favorite part of the day was the bicycling along the dike trail after we left the windmills in Kingerdijk. It was softly raining but transitioning to sunny cool weather and blue skies, and the bird activity escalated as we traversed the four miles or so. We saw two great crested grebes doing their ritual weed dance, hilariously interrupted by a coot, and so much more.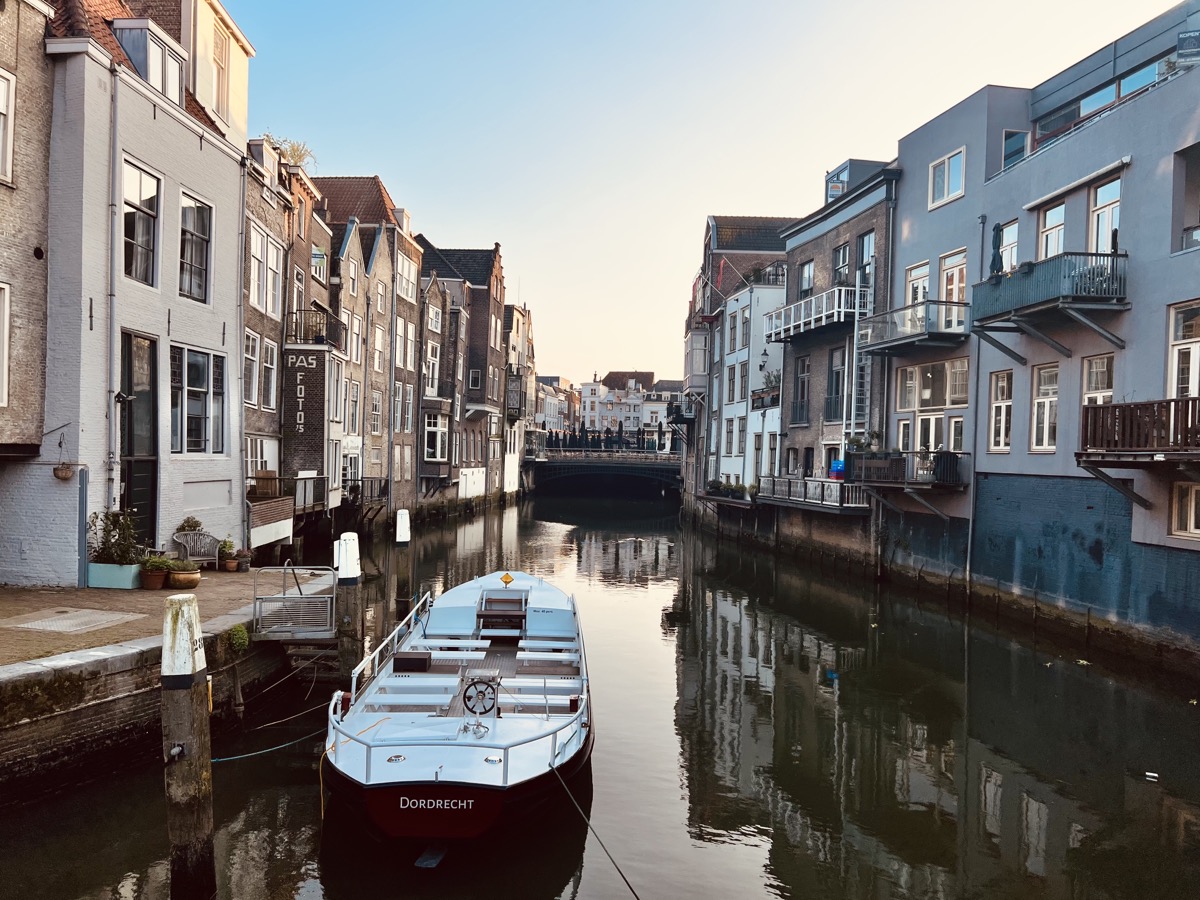 Canal in Dordrecht
Our day ended in the not-so-small town of Dordrecht, where we did our usual wandering after finding a nice dinner spot for pizza and salad.