I went hunting for the first time in my life this morning. Kaitlin's dad Matt, Jacob, and I went to a local membership club and Matt taught us the ropes.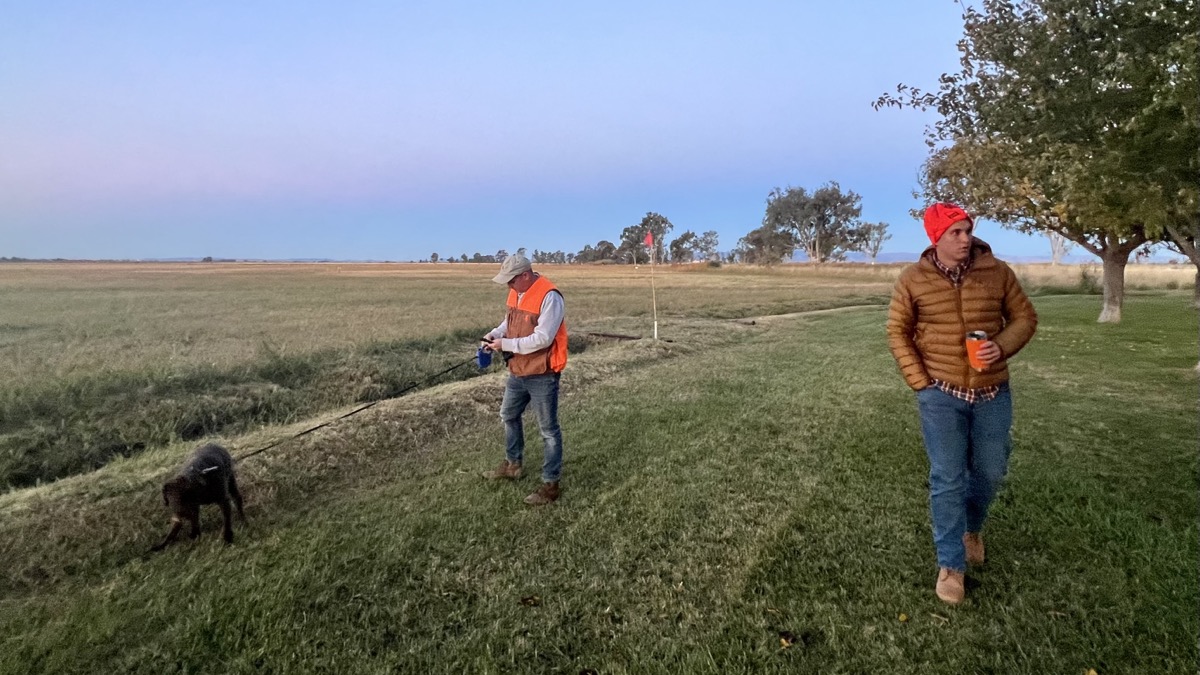 Walking Aggie before the hunt
Oh, and of course we brought Matt's bird dog Aggie.
I've mentioned before that I rarely eat meat these days. I'm not opposed to ethical hunting. Didn't matter in this case as we struck out.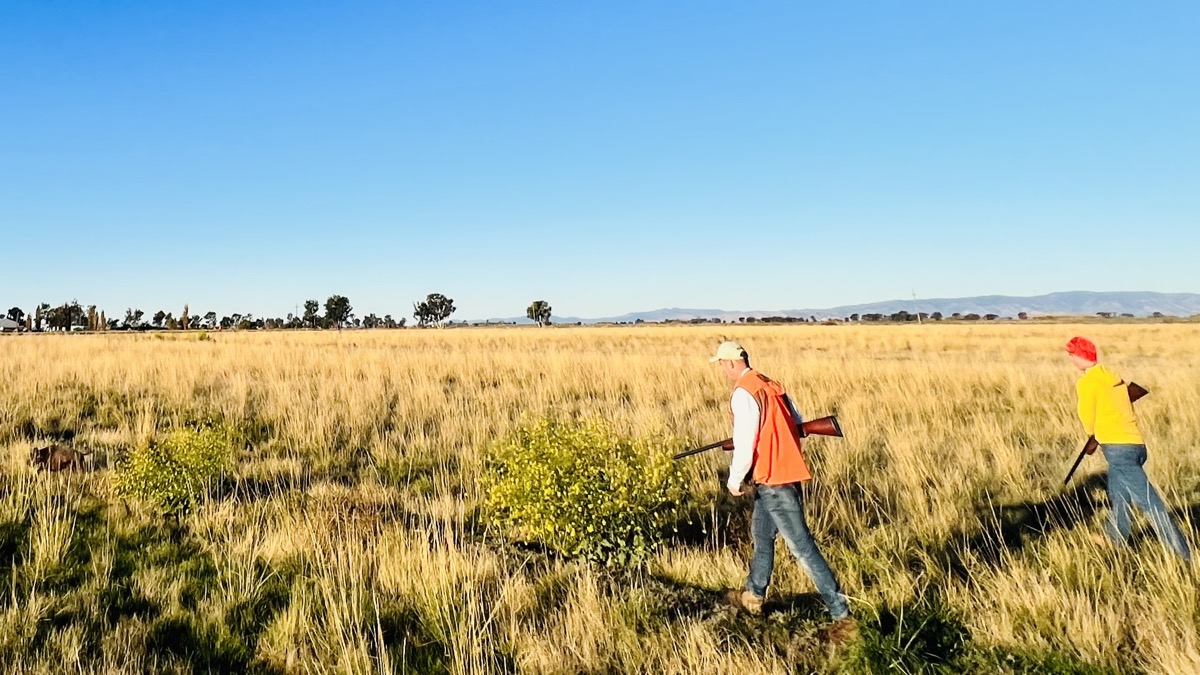 Aggie, Matt, and Jacob looking for birds
The winds really picked up at about 7:45am, making it hard for Aggie to pick up the scent. We found two birds and got off below average shots, missing the birds.
We might go out one more time before we leave after Thanksgiving.