We gathered in Burlington Iowa yesterday to celebrate my mom, Barbara Lynne Brooks, 1939-2021.
It was a crazy busy weekend, by design. We moved from Chicago to Burlington on Saturday morning, meeting at Aspen Grove cemetery where my dad and a lot of ancestors are.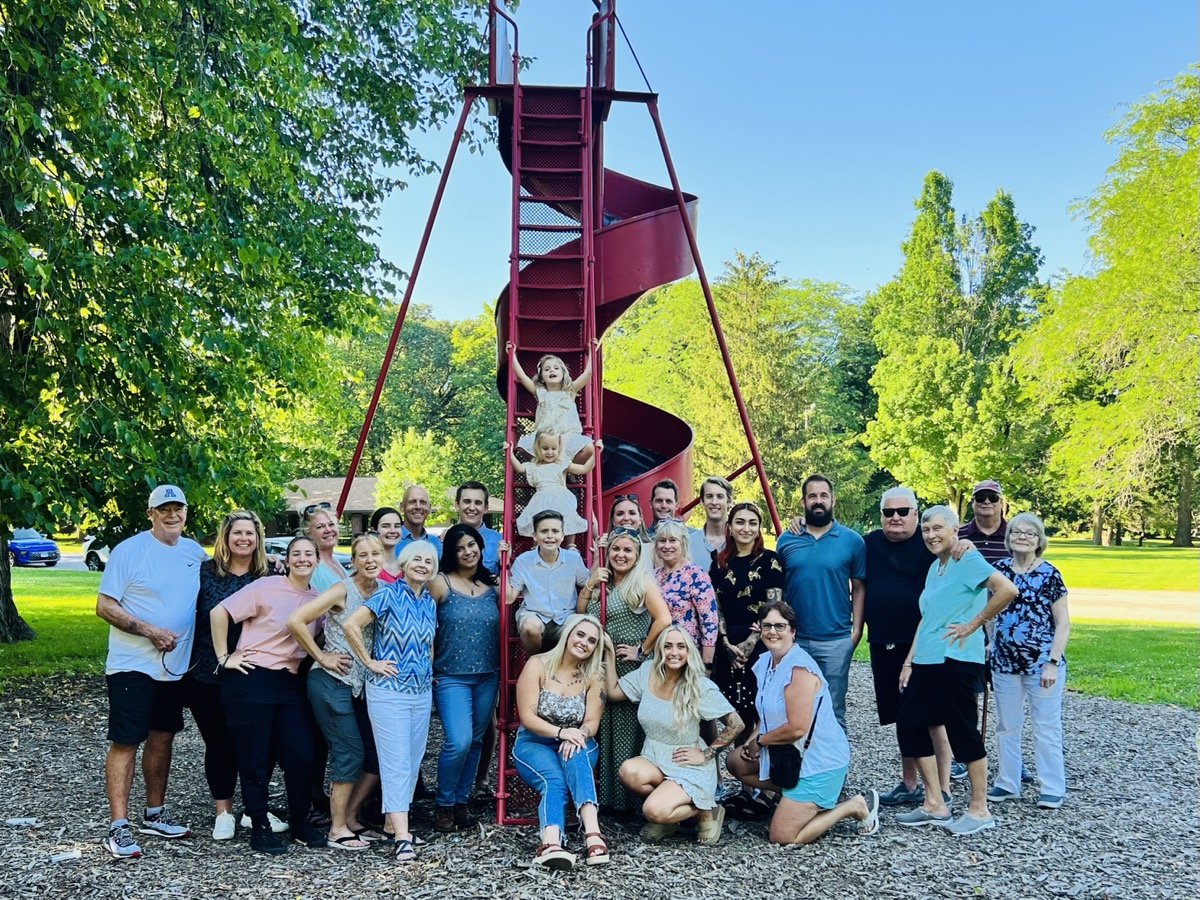 Family gathered at the slide
We had a Mexican feast and picnic at Crapo Park, home of the world famous curly red slide. It meant so much to Jennifer and me to have so much family there, including all grandkids and great grandkids.