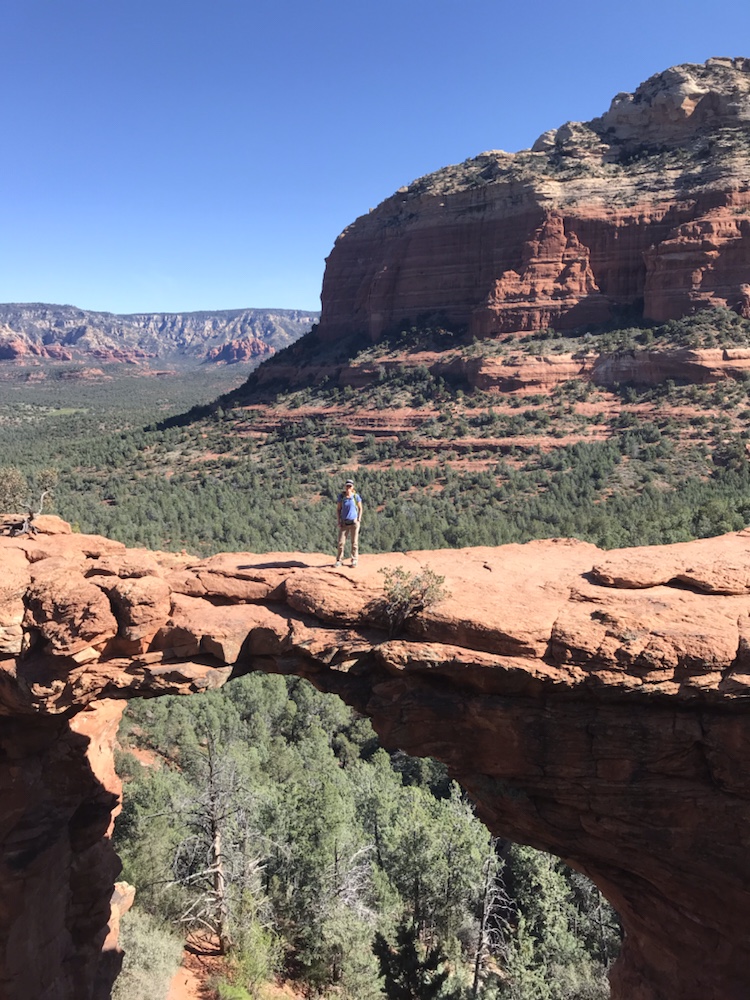 I have a confession: one side goal of all this travel to the SW USA is to scout out a possible future residence that would have winters more amendable to our outdoor lifestyle than the Pacific Northwest. So far Sedona (maybe Flagstaff) is the only town that seems worth a second look.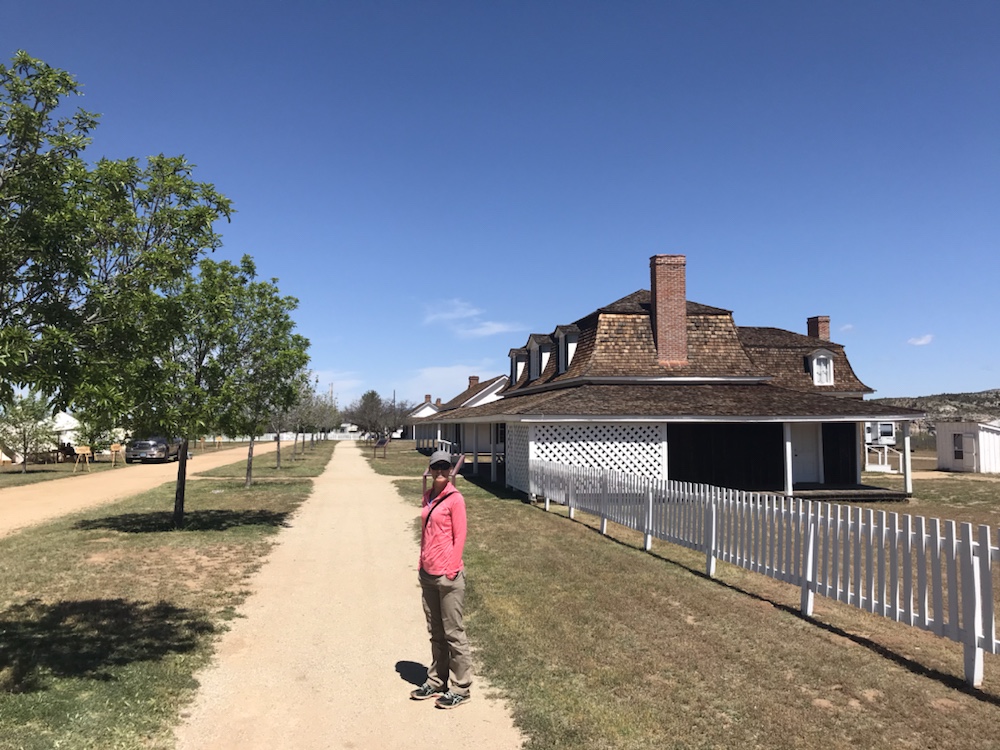 We visited a few sites around the area in addition to taking a few outstanding hikes. The above photo is from Fort Verde.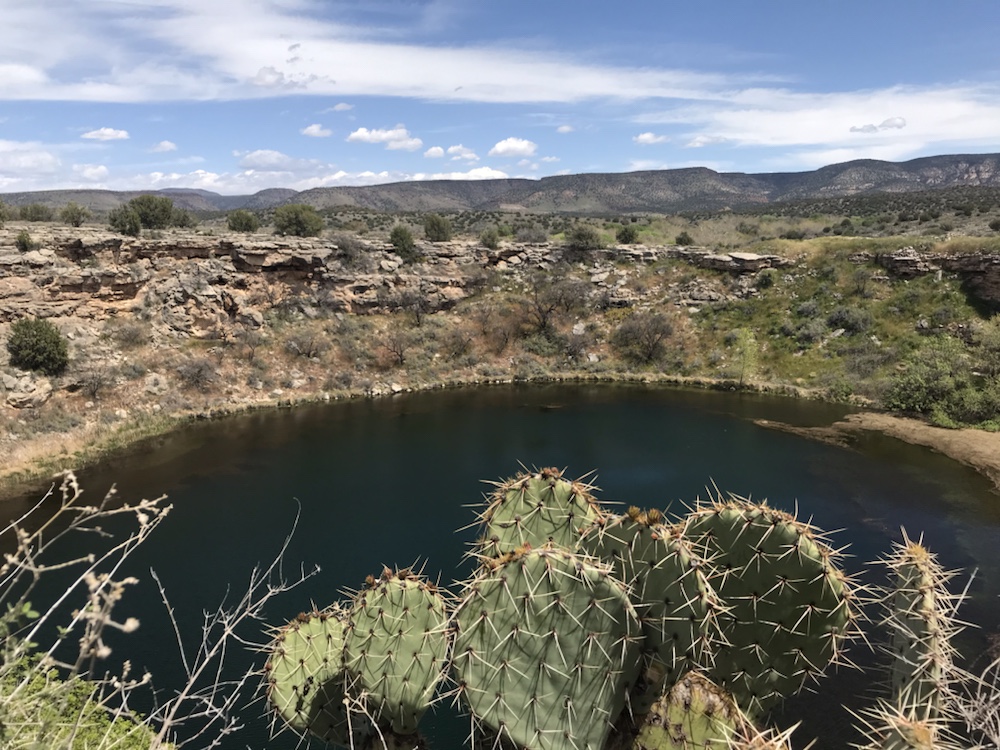 We greatly enjoyed seeing Montezuma Well (as poorly named as Aztec Ruins). The ecology and geology are fascinating.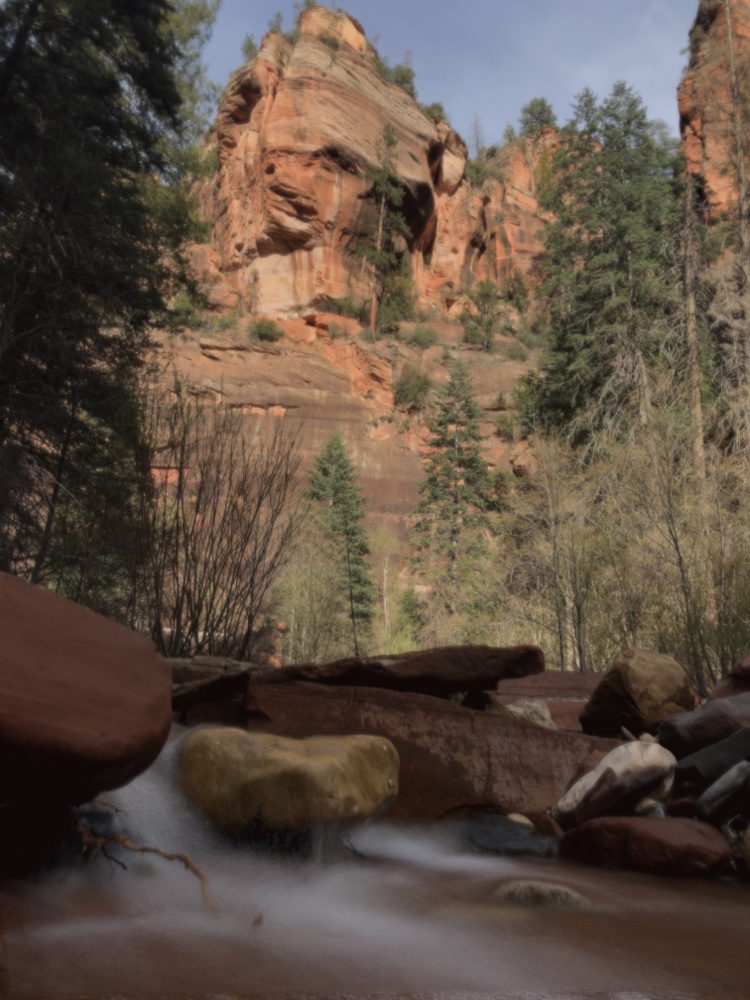 The first photo in this post is from Devil's Bridge. The photo above is from the West Fork trail, a beautiful 6 mile out-and-back hike in the canyon above Sedona.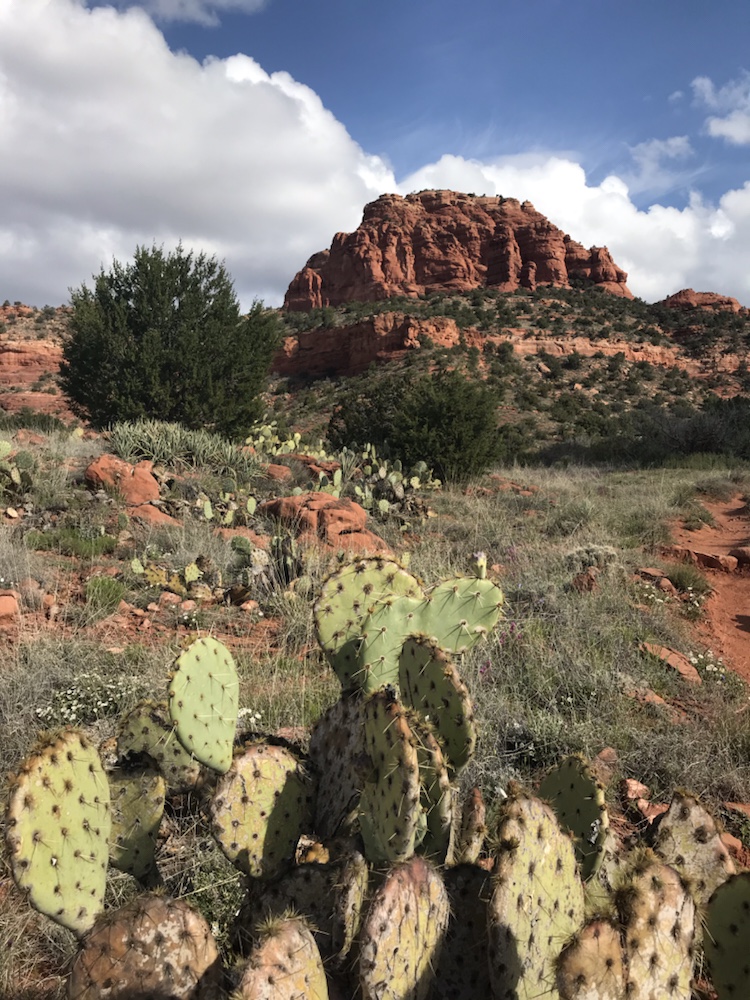 The hiking highlight was the climb to the top of Bear Mountain, a 2,000+ foot climb in about 2 miles.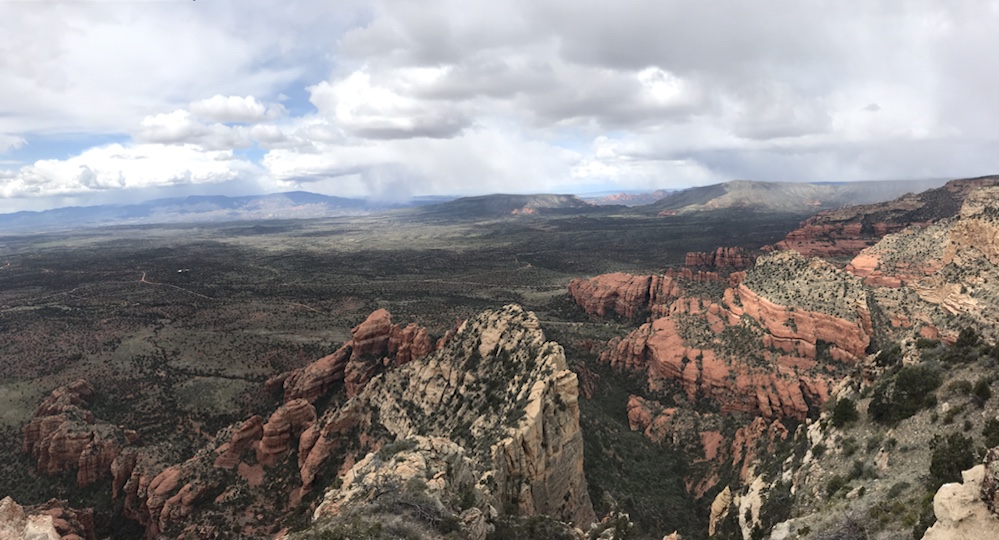 The views were pretty sweet.
Next stop: Grand Canyon.