You Should Get to Know Your Library Again
Julie and I have become dedicated library patrons. I think it was a mix of downsizing and getting rid of a ton of books (and not wanting to build back up again) and wanting to be smarter about spending money on entertainment and reading. We have a pretty amazing library system here in Washington County (metro west side of Portland) that serves up a great mix of digital and physical content. Here's my current request and hold list for physical checkouts: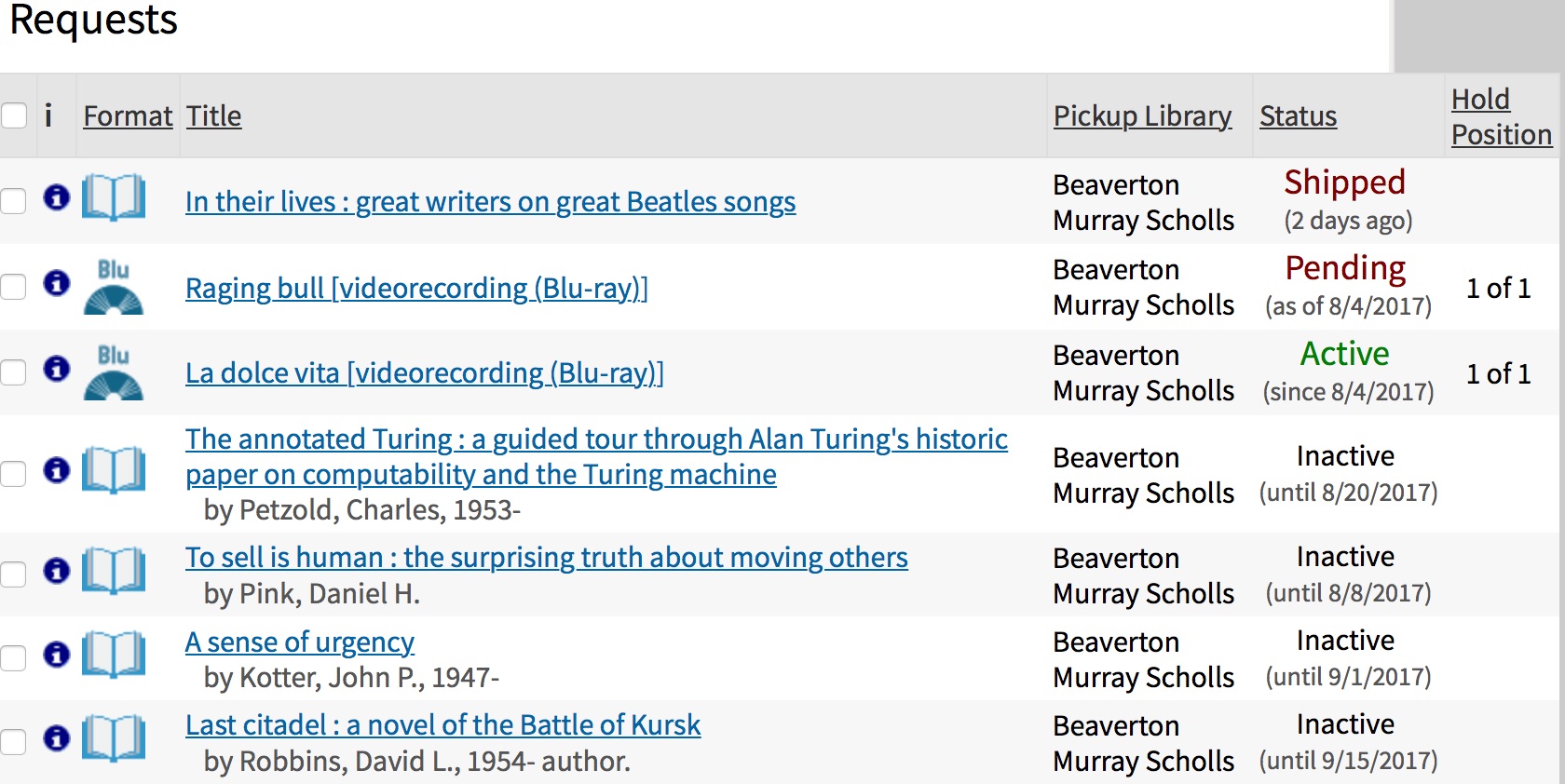 When we left Oregon for our summer in NY, I went to the request page and pushed out a number of holds and spaced them out for after I return. So nice to come back and have a backlog of materials that will show up at our local branch which is less than a half mile away.
I also have a queue of about 80 movies in IMDB to watch, so from time to time I go in and look for matches in the library and put in a request (ideally for an enhanced Blue-ray edition).
I used a mix of the IMDB watchlist and Amazon wishlist to remind myself what I should be looking for, then have a monthly reminder the pops up to go make requests.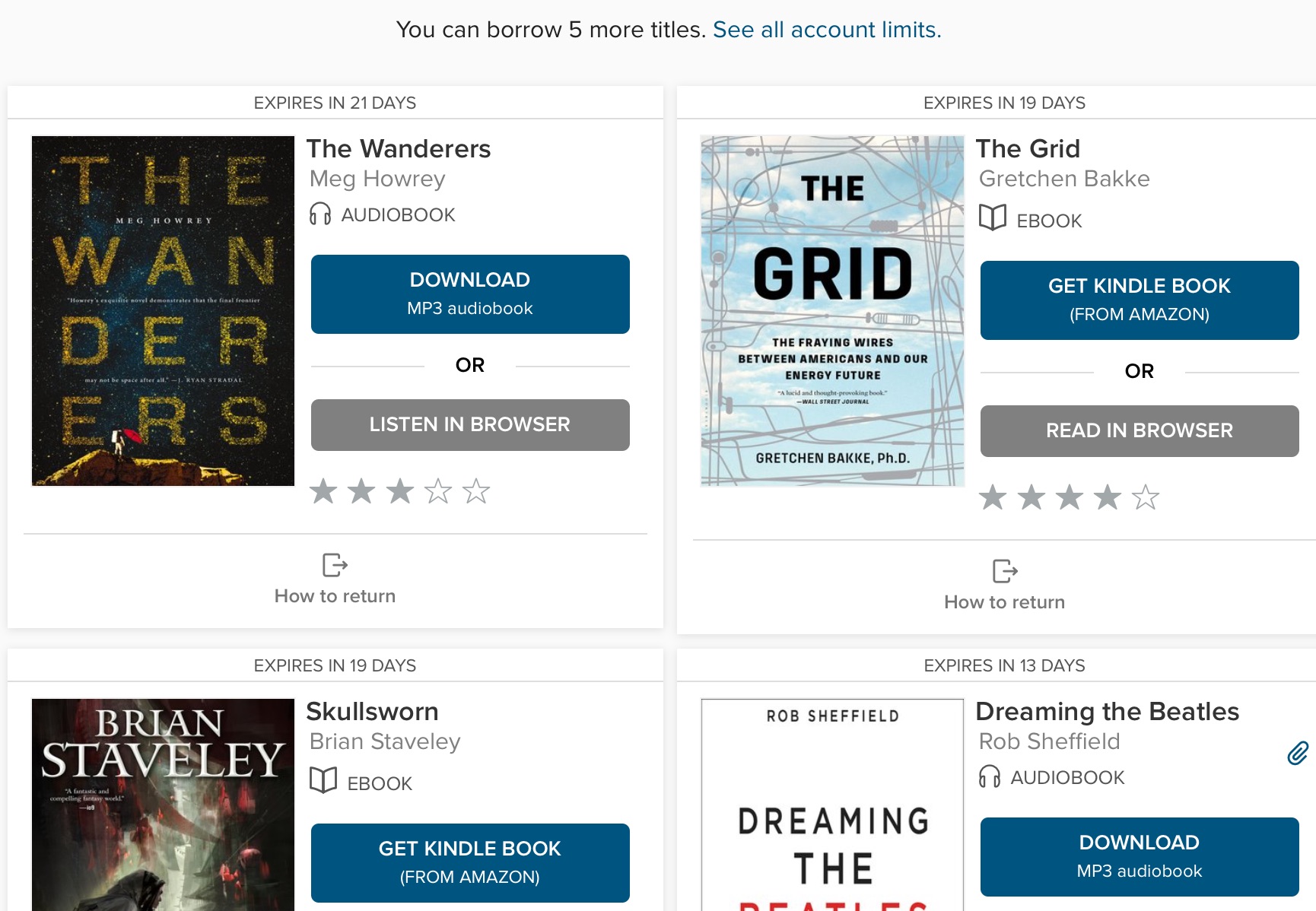 The digital side of their offering is even more impressive. Above you can see my current checkout list. With my twice-weekly commute to Monmouth, OR during the school year I consume a healthy dose of audiobooks and the library keeps my queue full.