We are half-way through our stay in NY, having spent week 3 with our guests the Ginns. The weather is warming up here with most days sunny, humid, and in the 80s - but we are still getting some windy days allowing us to sail. Jacob and his grandfather took the Flying Dutchman out on a shakedown cruise last weekend and we've had it out one other time since.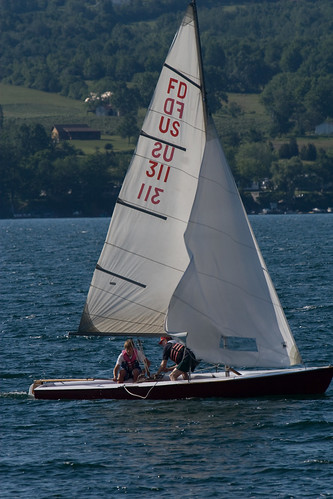 We even managed to get Julie out on the Sunfish but the wind was noticeably... absent.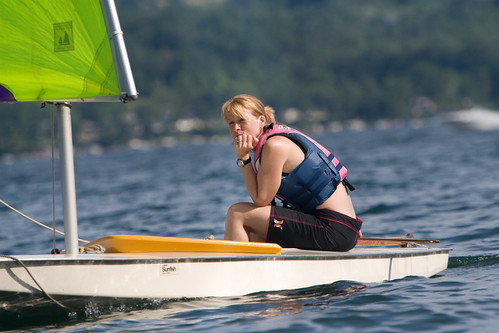 The Ginn kids had a blast taking hikes into the gully, swimming, and of course tubing. Tristan became ever more adventurous throughout the week: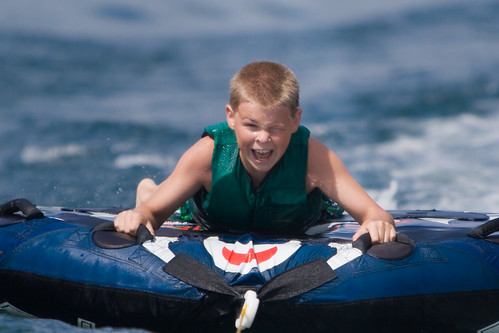 We've never quite seen a smile on a first-time tuber like we saw with Logan: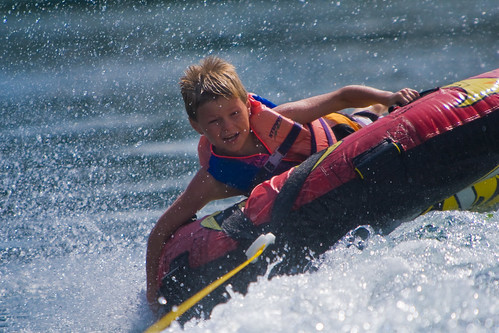 Caleb seemed to have a blast battle-tubing with Jacob and Matthew.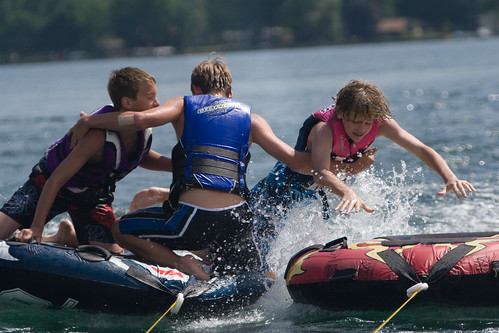 Our daily routine involved the kids spending time on the water during the day while I worked, and gaming in the late afternoons / evenings with the two tubs of games that Jim brought. The kids played a ton of Magic: the Gathering and Jim and I played a wide range of board and lighter card games. We had a great game of Nexus Ops in a pretty nice setting.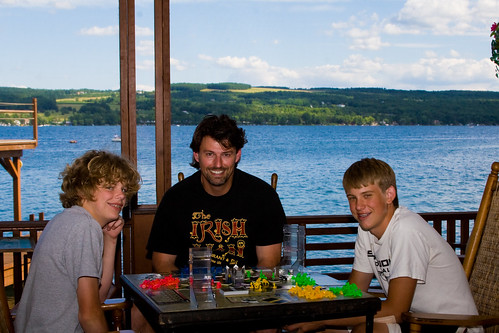 On July 4 we had some fabulous weather so took the gaming outside for a 3 hour session of Hammer of the Scots. This was an epic see-saw battle where I raced ahead, nearly lost it when King Edward rampaged through the north of Scotland, then bounced back in the final two turns for a victory.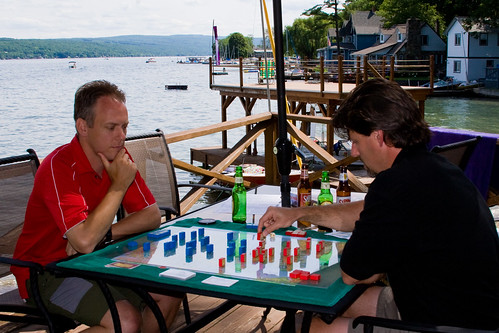 Jim and I drove up to Branchport for the fireworks display (everyone else took the boat up) - we went by car because I wanted to take some photographs of the show. I got some nice shots - nothing spectacular, but not bad for my first try.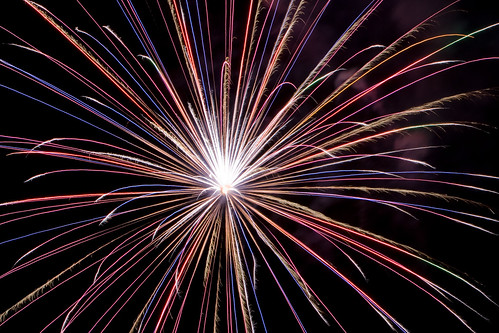 This week we have Julie's brother Mike in town, and on Sunday we are off to Camp Gorton.